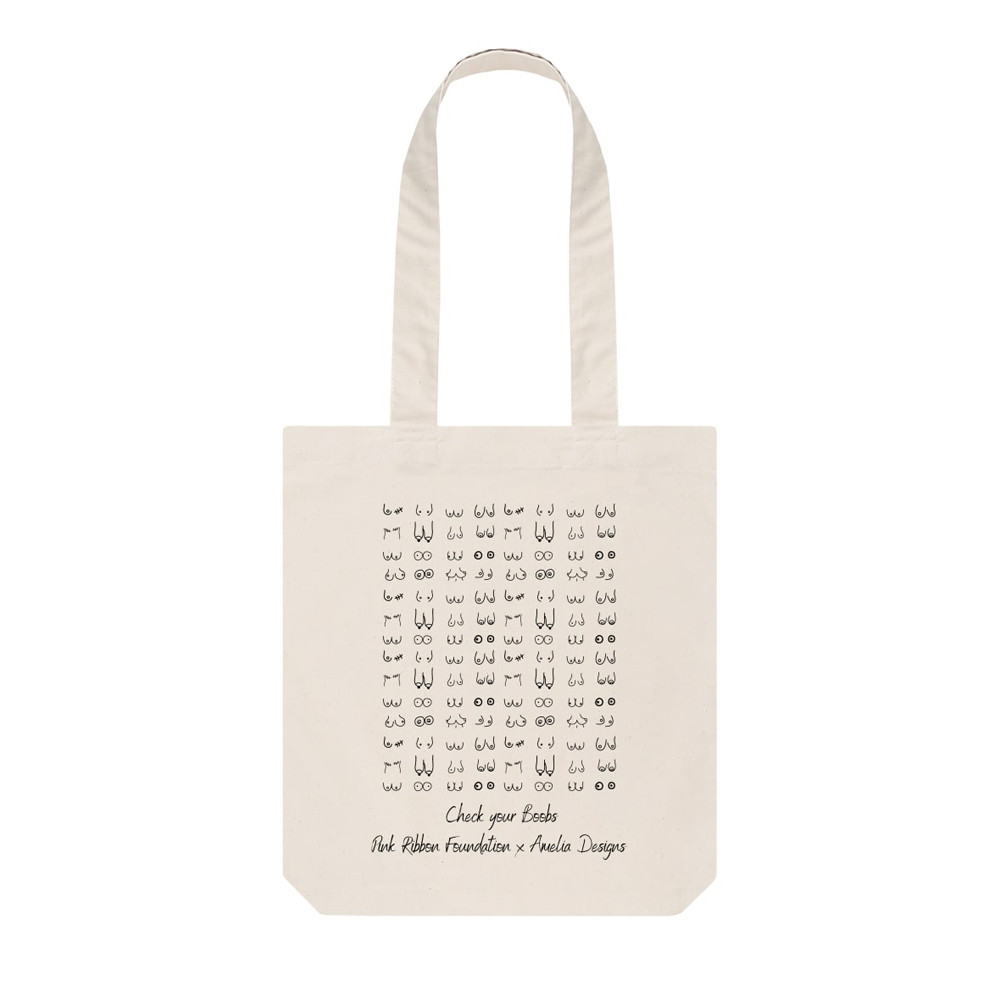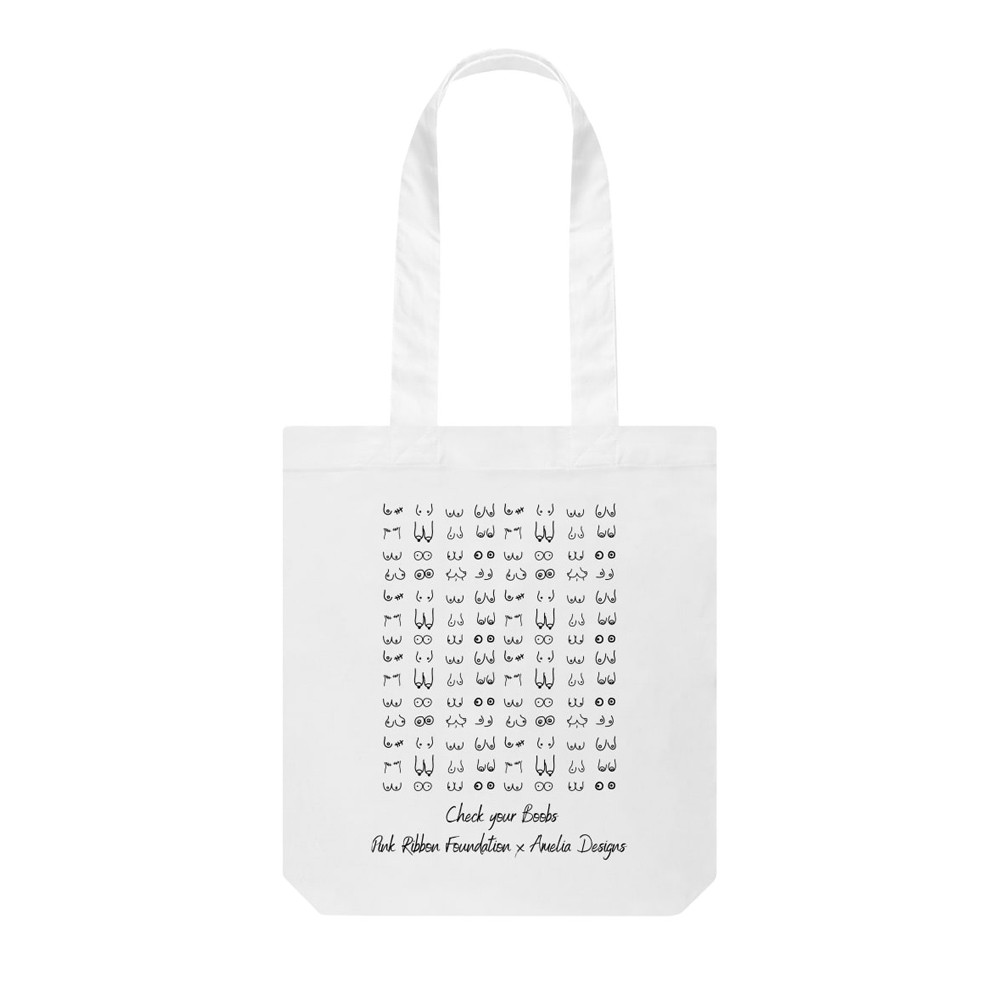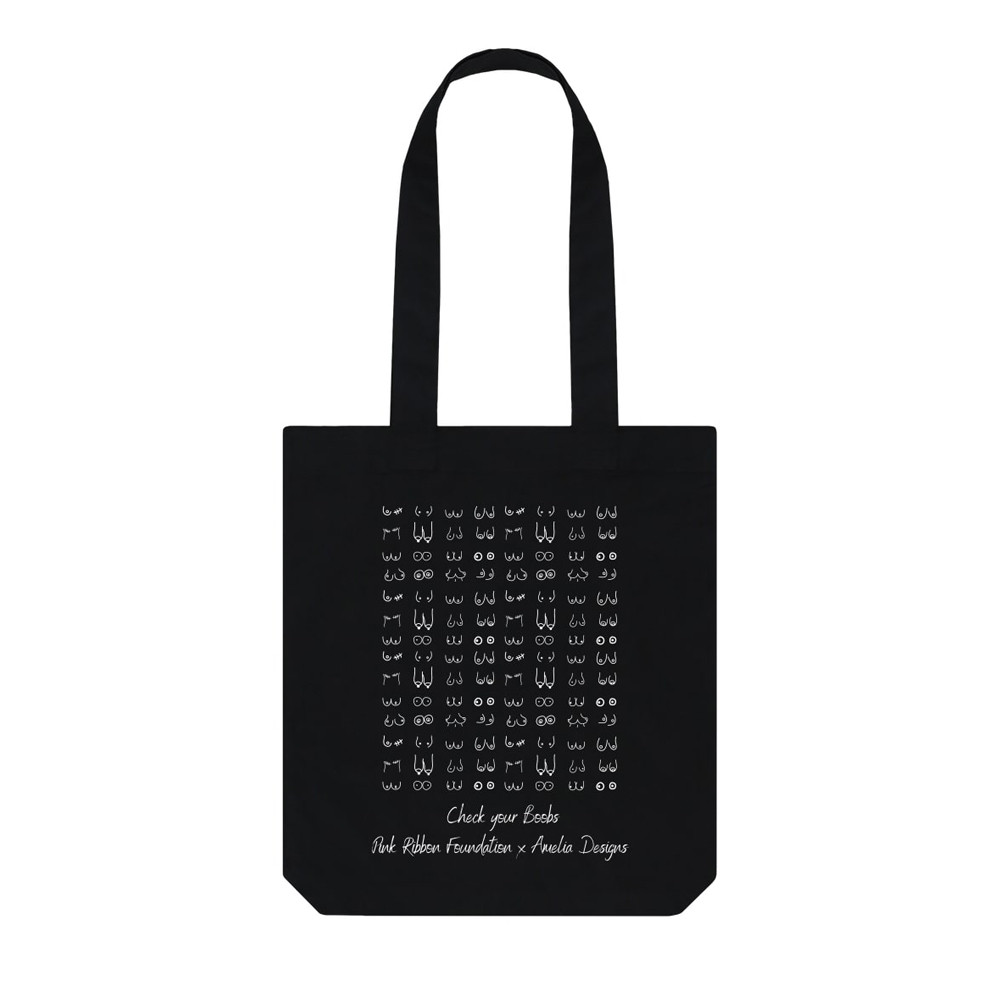 Boob print cotton tote bag
From £12.00
Description
Our Boob Print Tote Bag is the kind of product that catches the eye - and keeps it. Exclusively designed by Amelia Designs, our tote bag is available in three colours priced £12.00 with a donation to the Pink Ribbon Foundation for each one sold. Even better, this product is constructed from 100% organic cotton and printed in the UK in a renewable energy-powered factory - it will also be delivered plastic free.
A recent survey found that almost half of women don't check their breasts regularly for signs of breast cancer and one in 10 women have never checked their breasts for new or unusual changes! With this in mind, we hope that our Boob Print Tote will serve as a reminder to you and all who see it, to check yourself regularly and #knowyournormal
Get this item delivered to you with next day shipping when you order before 1pm and choose Priority shipping (UK only).
Spec - 37 x 42 cm (7cm gusset)
Buy Now
You will be taken to our partner's website.