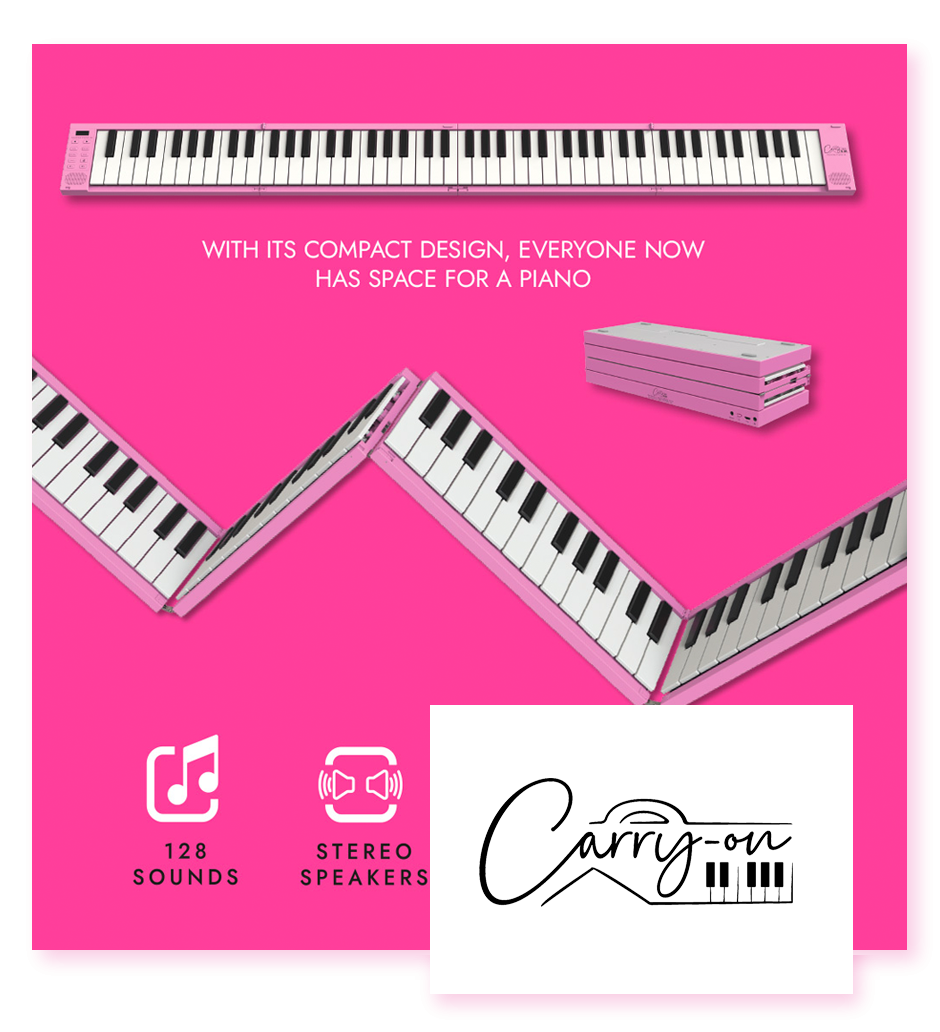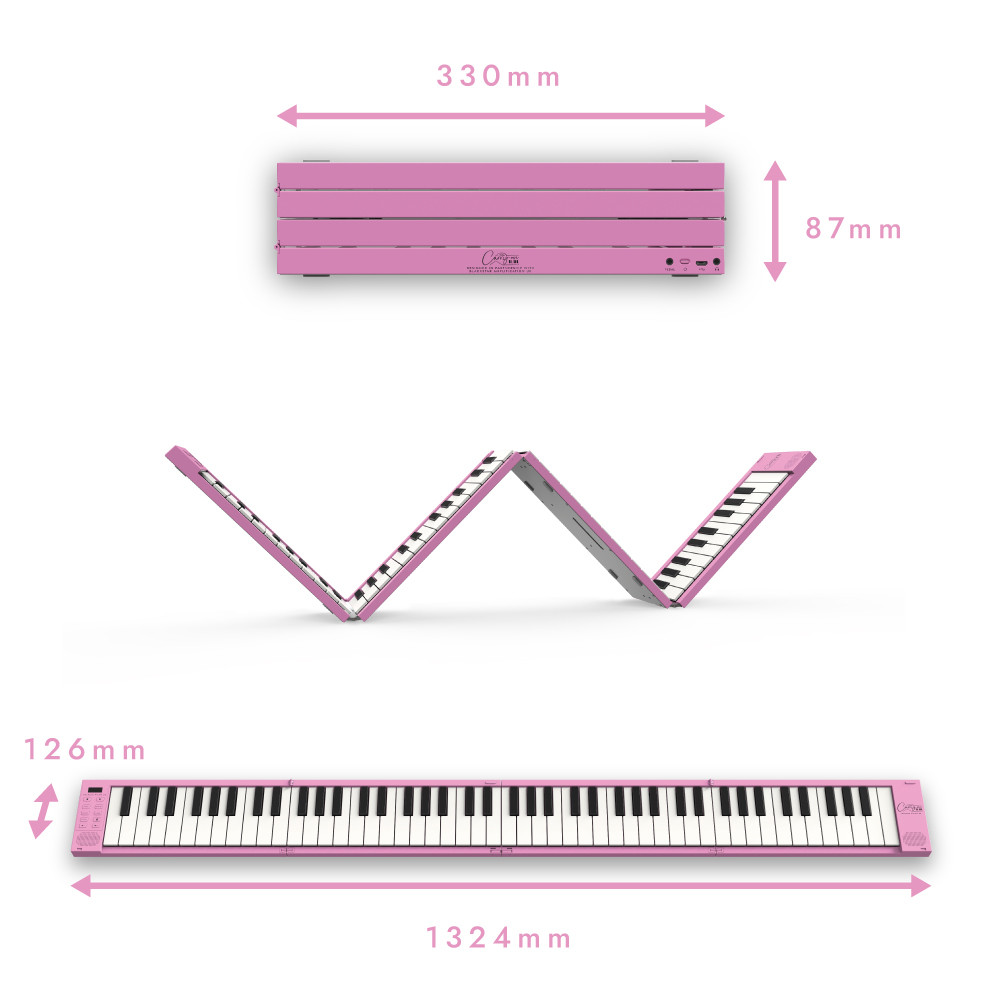 Carry-on by Blackstar: A new way to play
From £99.99
Description
Carry-on, is the home of portable musical instruments developed by leading UK innovator Blackstar Amplification. They have a simple mission – to make playing and creating music accessible to as many people as possible, any age, any ability, anywhere.
Carry-on recognise that musicians require lightweight and compact instruments to unleash the potential of playing anywhere, as traditional instruments can be heavy and difficult to transport. That's why they've developed a range of innovative products, including the carry-on folding piano, designed to provide a traditional piano experience in a compact and portable package. Whether you're an aspiring beginner or a seasoned professional, a child or adult, Carry-on has a real instrument for your musical journey.
Carry-on are proud to announce their partnership with the Pink Ribbon Foundation. Blackstar will donate 10% of net sales of their award-winning 88 Key Folding Piano in Pink to help raise awareness and support those affected by breast CANCER. This award-winning product, features:
Lightweight and compact design that unfolds into a full length 88-key piano
MIDI over USB for direct-to-device functionality
Built-in USB rechargeable battery – up to 8 hours of life on a full charge
Listen live with the built-in stereo speaker system
Stereo 3.5mm headphone output for 'silent' practice
Built-in sound engine with 128 voices
128 custom accompaniments, offering a variety of playing style practice
Sustain pedal and USB charging cable included
Handy travel tote bag included
Together we can make a difference!
Shop now: https://www.amazon.co.uk/Portable-Folding-Blackstar-Controller-Rechargeable/dp/B0BL3K936L
Instagram @carryonplayingFacebook/carryonpianoTikTok @carryonplaying
Buy Now
You will be taken to our partner's website.