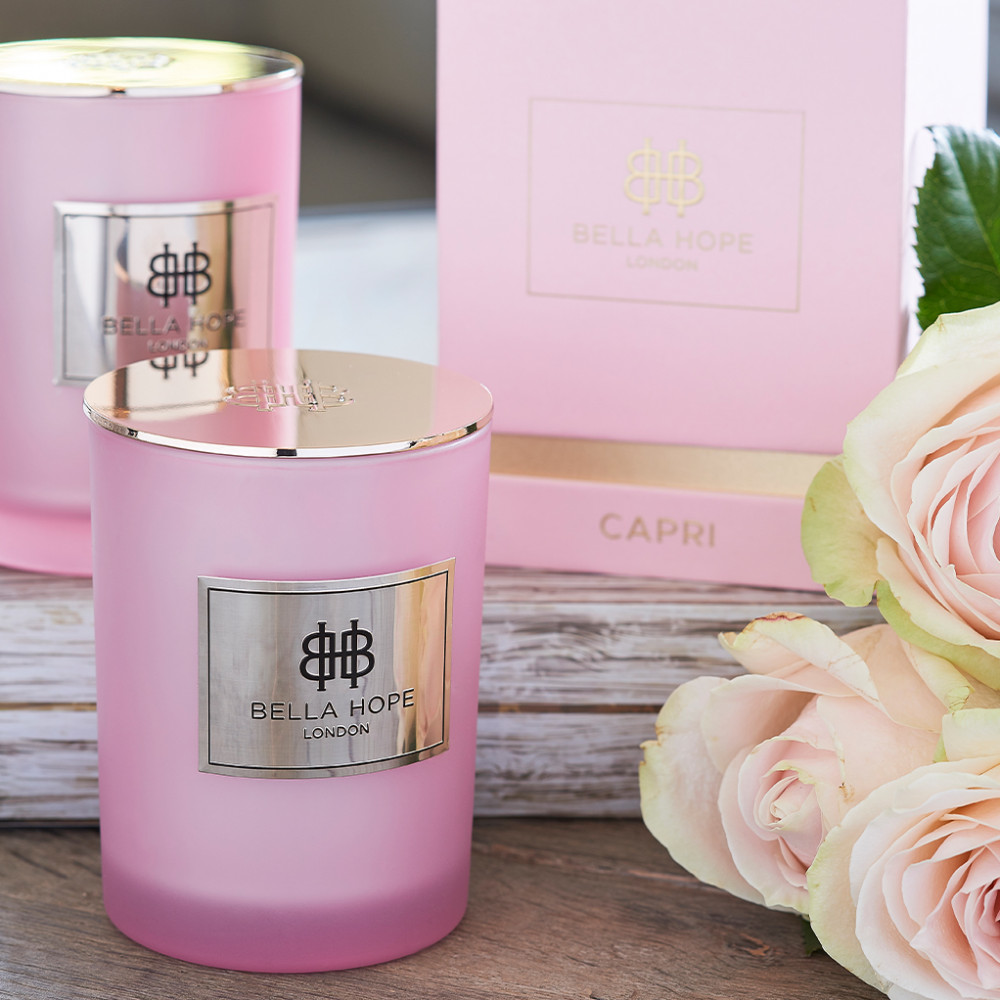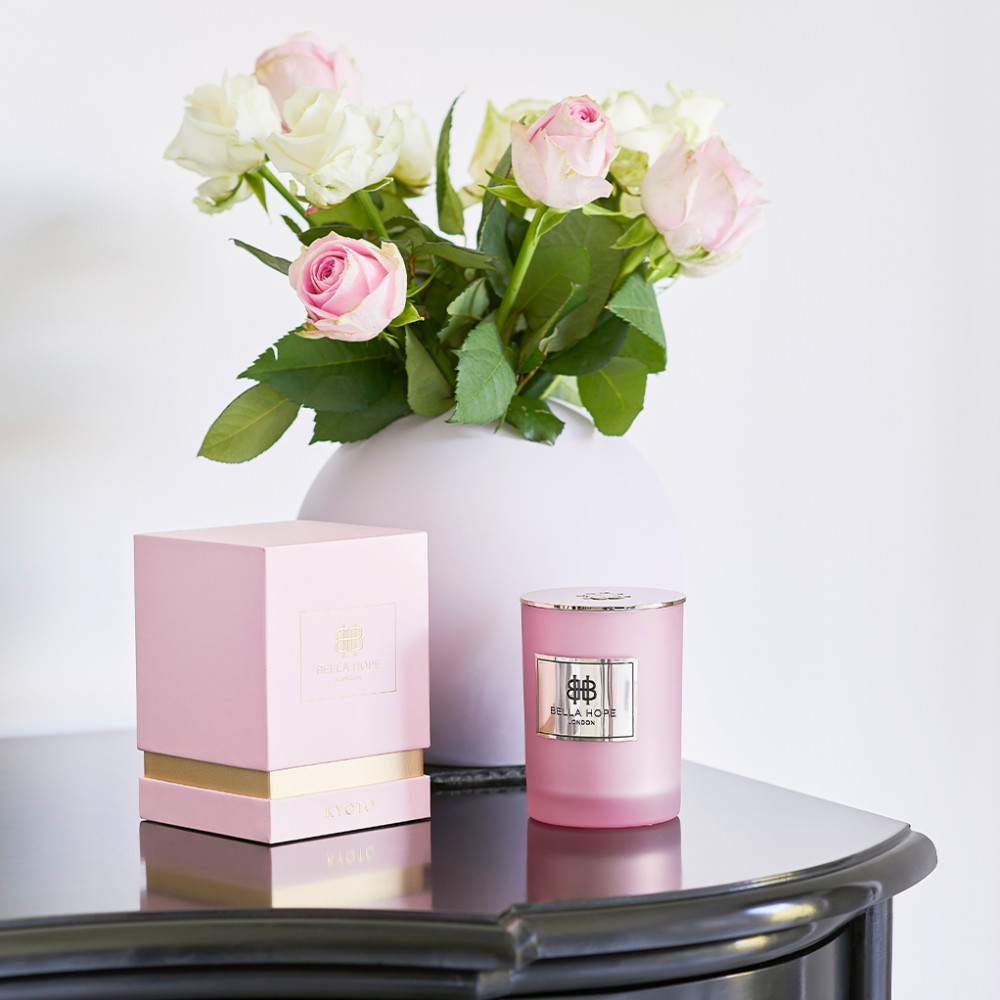 Bella Hope London
From £60.00
Description
Bella Hope candles are beautiful compositions of British design with uniquely crafted fine fragrances, capturing the spirit of travel through exotic aromas of beautiful locations, indulging the senses and transporting the mind.
Crafted using 100% Organic Soy Wax, cotton wicks and hand-poured in England with a fusion of exclusive perfumes and pure ingredients, our Bella Hope signature candles are vegan and non-toxic. Each candle is beautifully presented in a sumptuous velvet bag, accompanied by an elegant lid and is set in luxurious, gold-lined pink glass enhancing the beauty of the real flame.
Bella Hope London is proud to be supporting the Pink Ribbon Foundation, a cause that they are passionate about, with their own Bella Hope journey being all about recovery and healing. The collection has been designed with a desire to create moments of escapism through a holistic voyage of scented relaxation and re-balance.
Join us on a scented journey to the oriental serenity of Kyoto, or the sweet and romantic scents of Capri with the Bella Hope 'Pink Ribbon' candles, that each see 10% of profits being donated directly to the Foundation to support those affected by breast cancer.
Bella Hope Capri candle £60
Sparkling citrus top notes of bergamot are sweetened with red rhubarb, leading to a heart of jasmine, rose, muguet and sweet pea, with subtle undertones of frangipani, white musk and soft woods.
Bella Hope Kyoto candle £60
Opening with vibrant citrus notes of grapefruit, bergamot, mandarin and lemon with a spicy hint of ginger and star anise. A pretty floral heart of cherry blossom with a touch of jasmine, bamboo and almond is finished with musk, amber and sandalwood
Social media:
Instagram - @bellahopelondon
Facebook - @bellahopelondon
Twitter - @bellahopelondon
Buy Now
You will be taken to our partner's website.