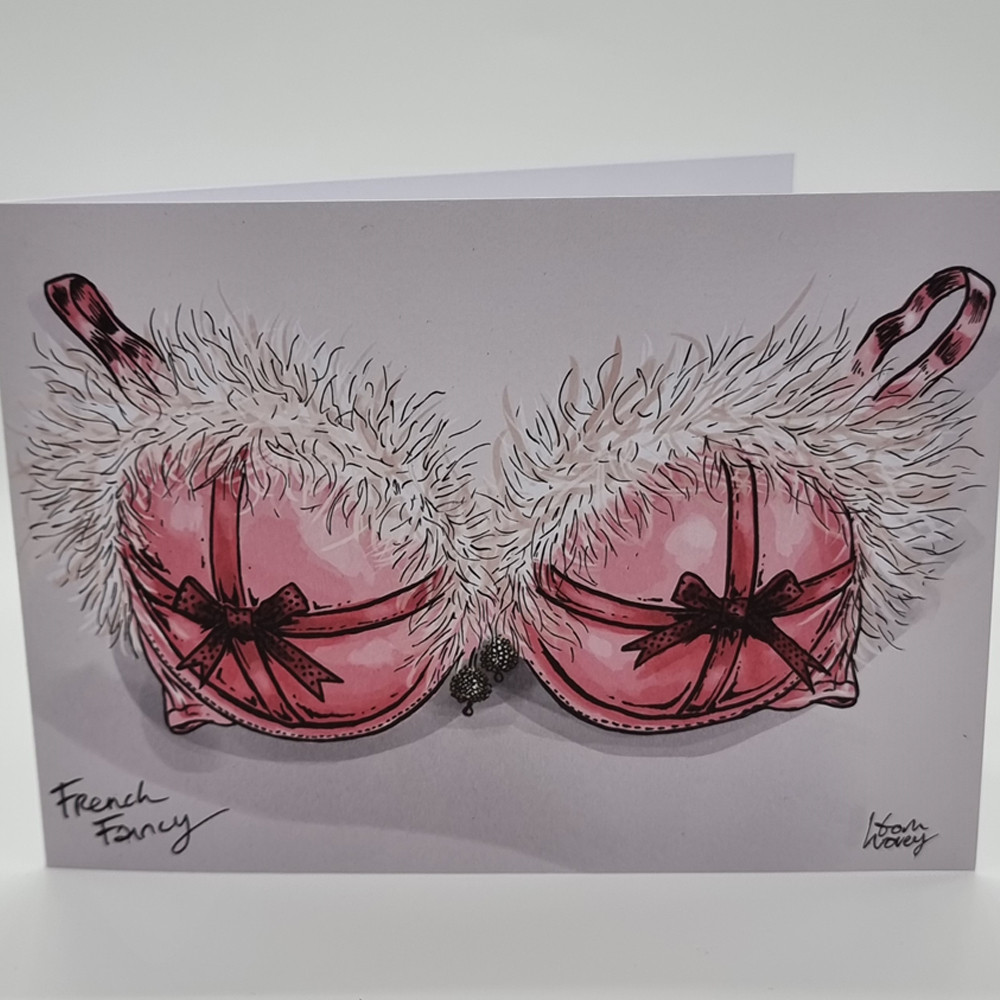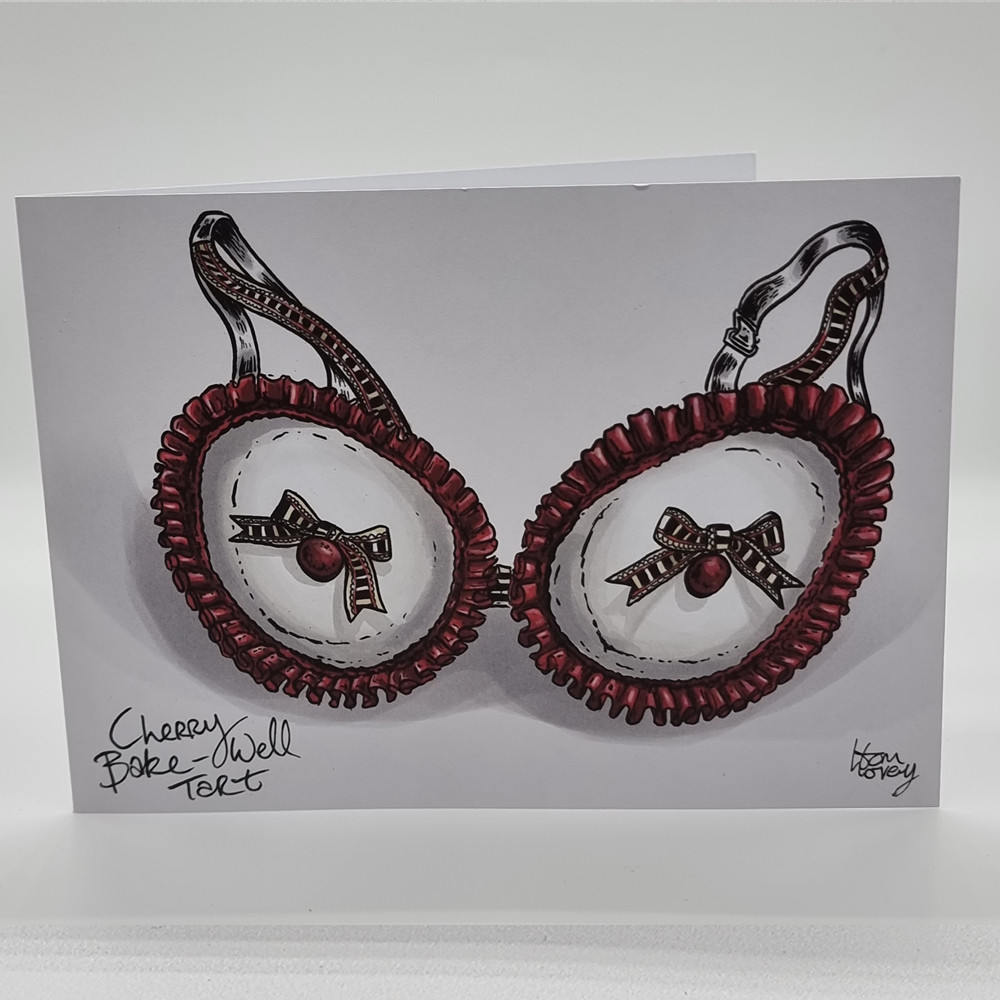 BRA CAKE blank greetings cards (pack of 4)
£7.70 (including P&P)
Description
Perfect for any occasion we are delighted to partner with food illustrator to the stars, Tom Hovey who has created four special BRA CAKE designs especially for the Pink Ribbon Foundation to raise money for those affected by breast cancer.
Each pack of greetings cards contains one of each of the four designs: FRENCH FANCY, BLACK FOREST GATEAUX, DUNDEE CAKE and CHERRY BAKEWELL TART and are left blank for your own message. So, whether you want to wish someone a Happy Birthday, say Congratulations, Hello! or Thank You, these cards are a beautiful and fun way to let someone know that you are thinking of them.
Each card comes with a white envelope and the pack is shrink wrapped in biodegradable plastic. They will be delivered by your choice of postal service from the drop down menu when you make a purchase.
For more information about Tom Hovey go to www.tomhovey.co.uk
Our thanks go to Combined Knowledge (www.combined-knowledge.com) for sponsoring the printing of these cards, which means that 100% of the money raised (£6.00 per pack) is donated to the Pink Ribbon Foundation to help those in need.