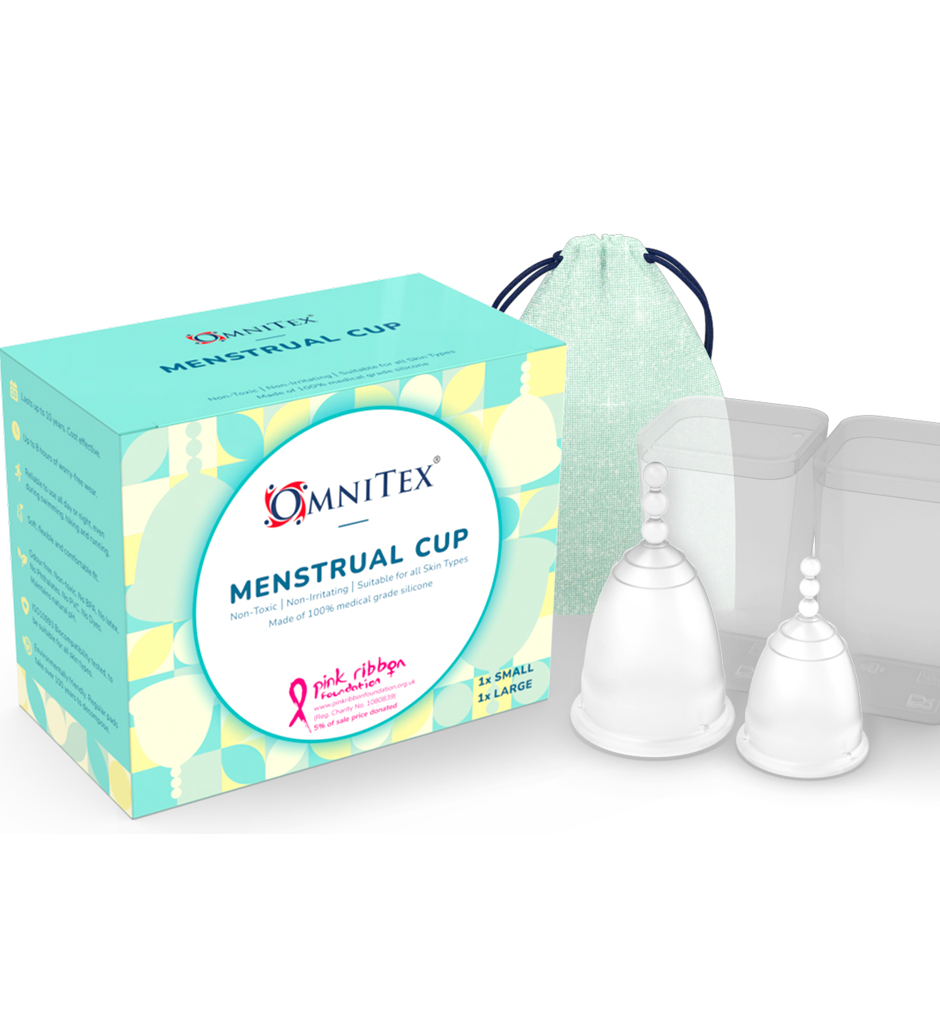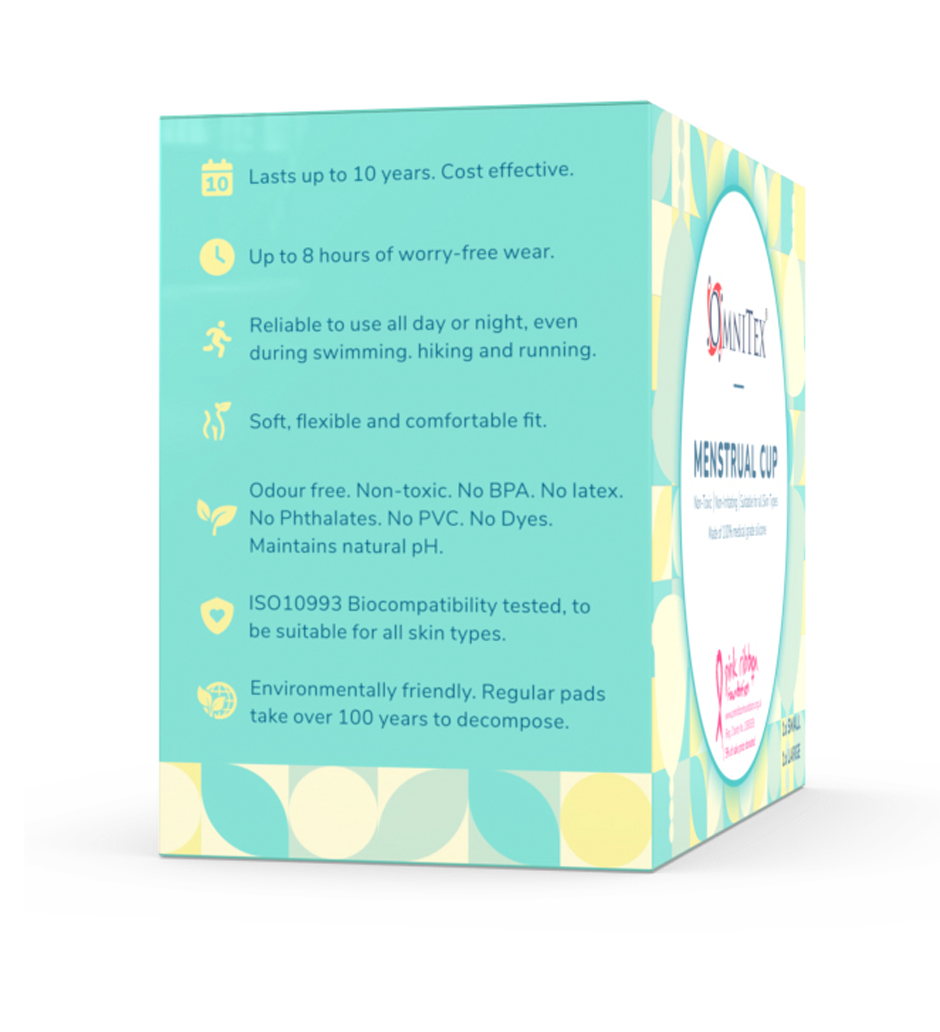 Omnitex Menstrual Cups
From £7.49
Description
Non-Toxic & Dye-Free Menstrual cups, designed and manufactured with the purest 100% medical grade silicone. Through intense research Omnitex Menstrual cups are engineered to provide maximum comfort and an eco-friendly alternative to period pads that can be used even during strenuous activities. Certified to stringent ISO10993 Biocompatibility standards, ensures safety and quality assurance.
Non-Toxic, Odour free, Latex Free, BPA free, No Phthalates, No PVC, No Dyes.
Made of 100% so medical grade silicone, providing the user 8 hours of worry-free wear.
Biocompatible tested to ISO10993 standards, ensuring safe use and suitable for all skin types.
Lasting up to 10 years, is cost effective and environmentally friendly.
Provides the user a comfortable and leak free experience. Can be used during sports, swimming and during day and night.
Natural pH.
Vegan Friendly.
Each Pack contains 2 cups, 2 sterilising containers, instruction leaflet and storage pouch.
Size Options: Small (3 tampon capacity) and Large (4 tampon capacity).
5% of every sale donated to Breast Cancer Charity - Pink Ribbon Foundation.
For more information, click here
Social media:
Instagram - @omnitex.uk
Buy Now
You will be taken to our partner's website.