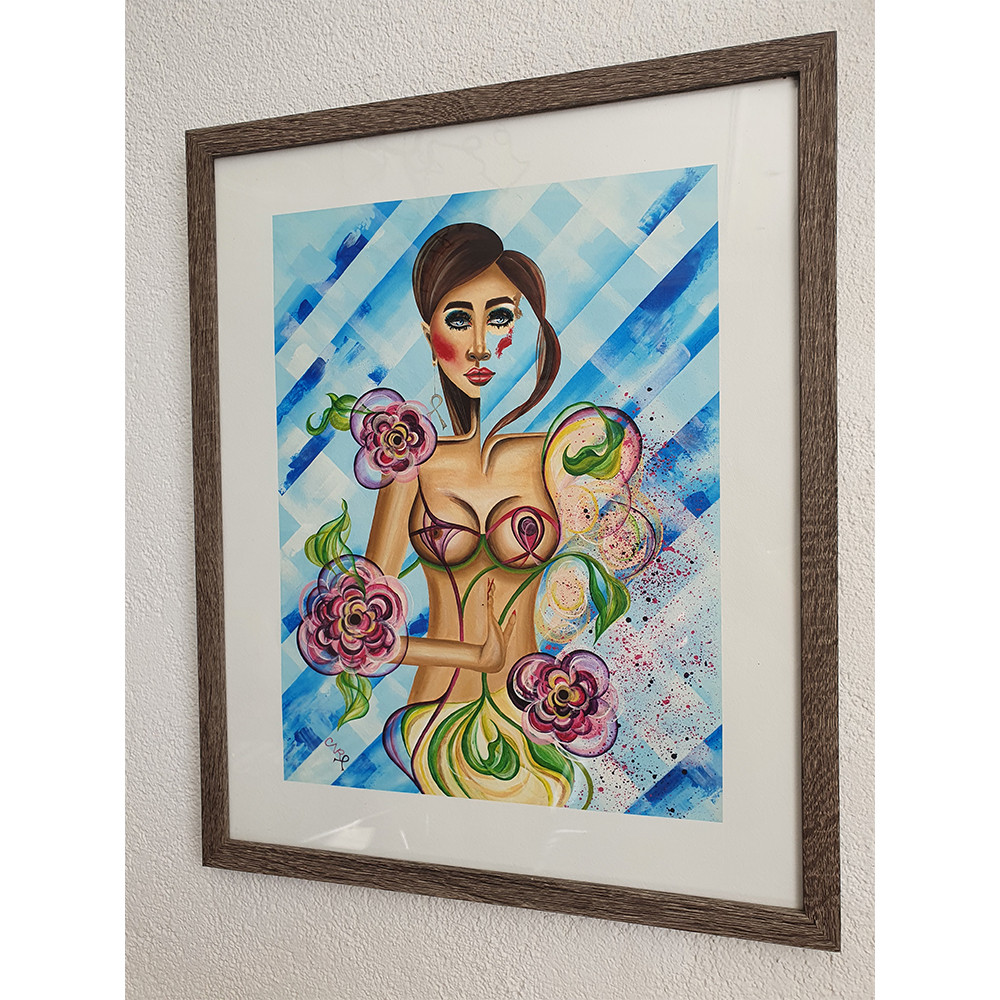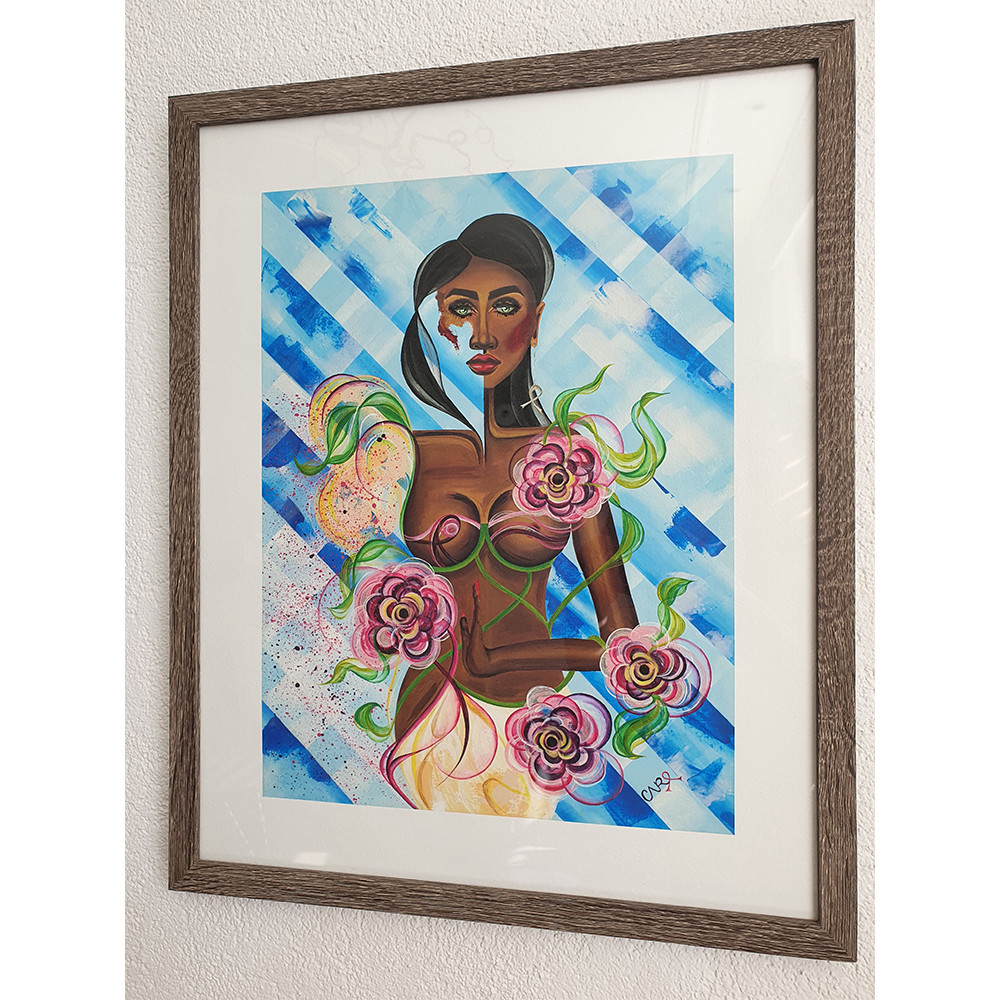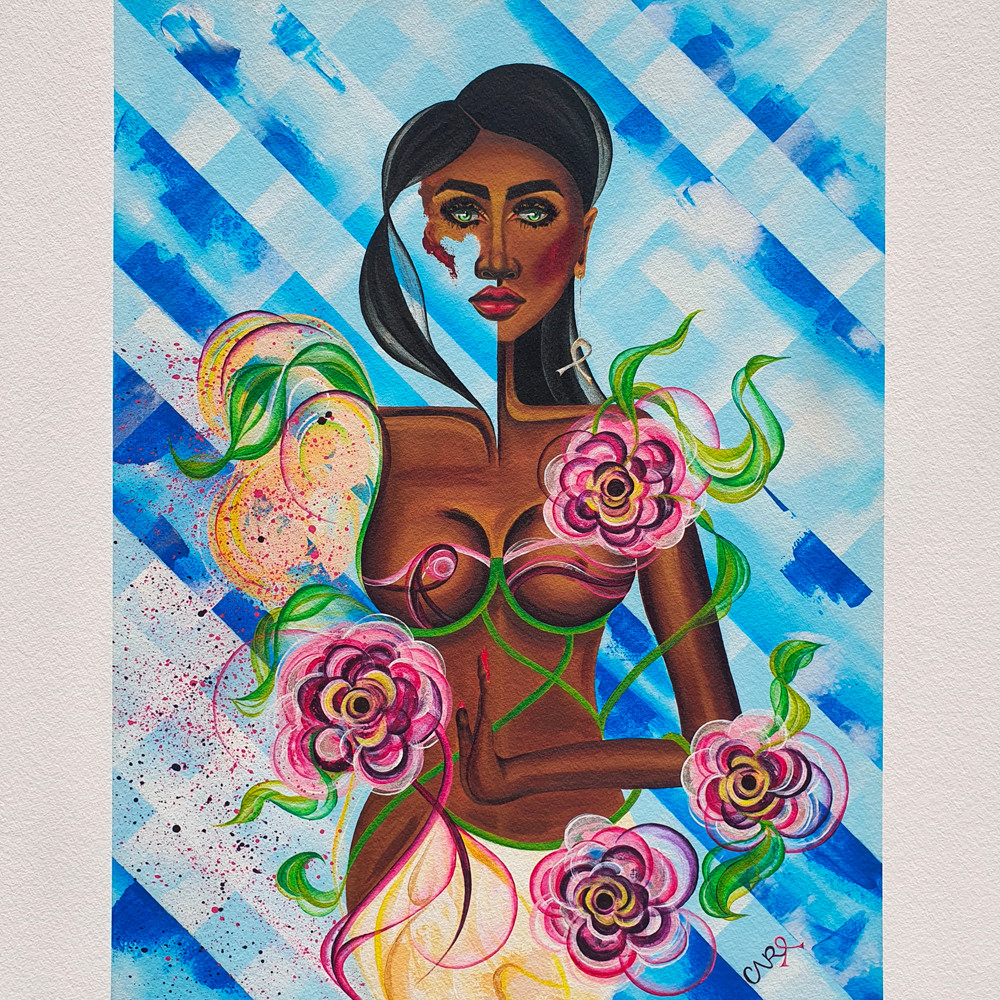 Nora and Sava giclée print
From £129.00
Description
Caroline Kusters was born in Amsterdam, 1981. Growing up she studied fashion and whilst working her creativity led her elsewhere. Experimenting with paint and linen canvases she discovered her true self and became an artist. In 2015 she had her first solo exhibition, and she has participated in several group and solo exhibitions ever since.
Her work has been exhibited in several luxury hotels in London and Amsterdam and in several art galleries in London and Rome. She is represented by online art galleries in London and Tokyo and she has received media coverage of her work in well-known magazines such as Notting Hill Life, Chelsea Life, Marylebone Life, The World of Interiors, Art&trA and British Vogue as well on ART-Tv.
To create her paintings Caroline uses mainly acrylic paint and sometimes metallic spray paint as well as goldleaf for extra visual effects. Most of her work is about women and Caroline uses her background in fashion as femininity and style are important in her designs. A distinctive signature from her which returns in all her paintings, are straight lines and cubicle shapes mixed with a contemporary art style.
Both Nora and Sava were designed and painted especially for the Pink Ribbon Foundation and the originals were auctioned at the Foundation's PINKLondon gala dinner in 2021. Here is your chance to purchase a high quality giclée print of both paintings with a donation made to the Foundation for each one purchased. The original artwork has been carefully scanned and the colours have been proofed to get the exact colours and tones used in the originals. The reproduction is processed at the very highest level on Hahnemühle German etching 310 gr paper. Real giclée prints are manufactured with an extremely high resolution and are printed with costly archival inks on acid-free materials. The giclée print is specially treated with a coating which ensures that the inks are not degraded. These prints are beautiful and are a celebration of the strength, power, bravery and resilience of women.
Available in two sizes (each exclude a 5cm borders on all sides):
30cm by 40cm = €129
45cm by 60cm = € 199
(Prices charged in euros)
Social media:
Instagram @caropaintings
Facebook @CaroPaintings
Buy Now
You will be taken to our partner's website.