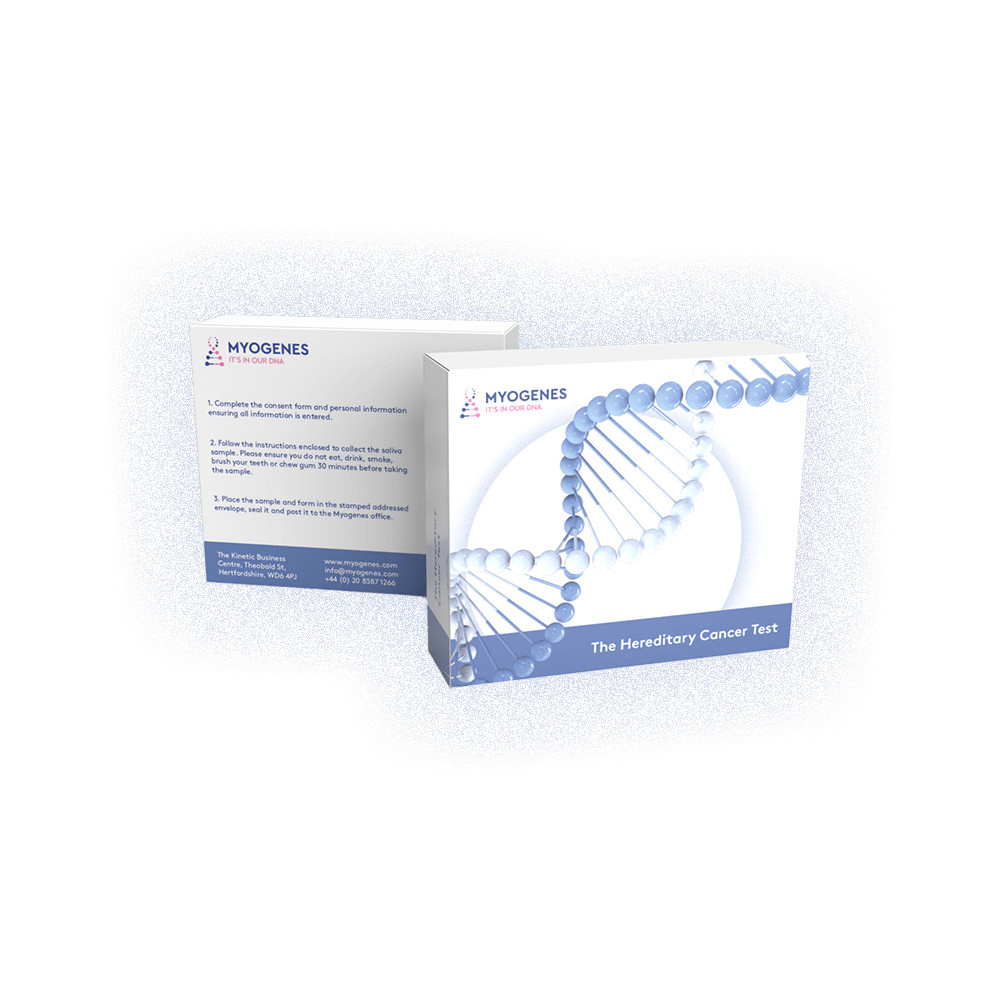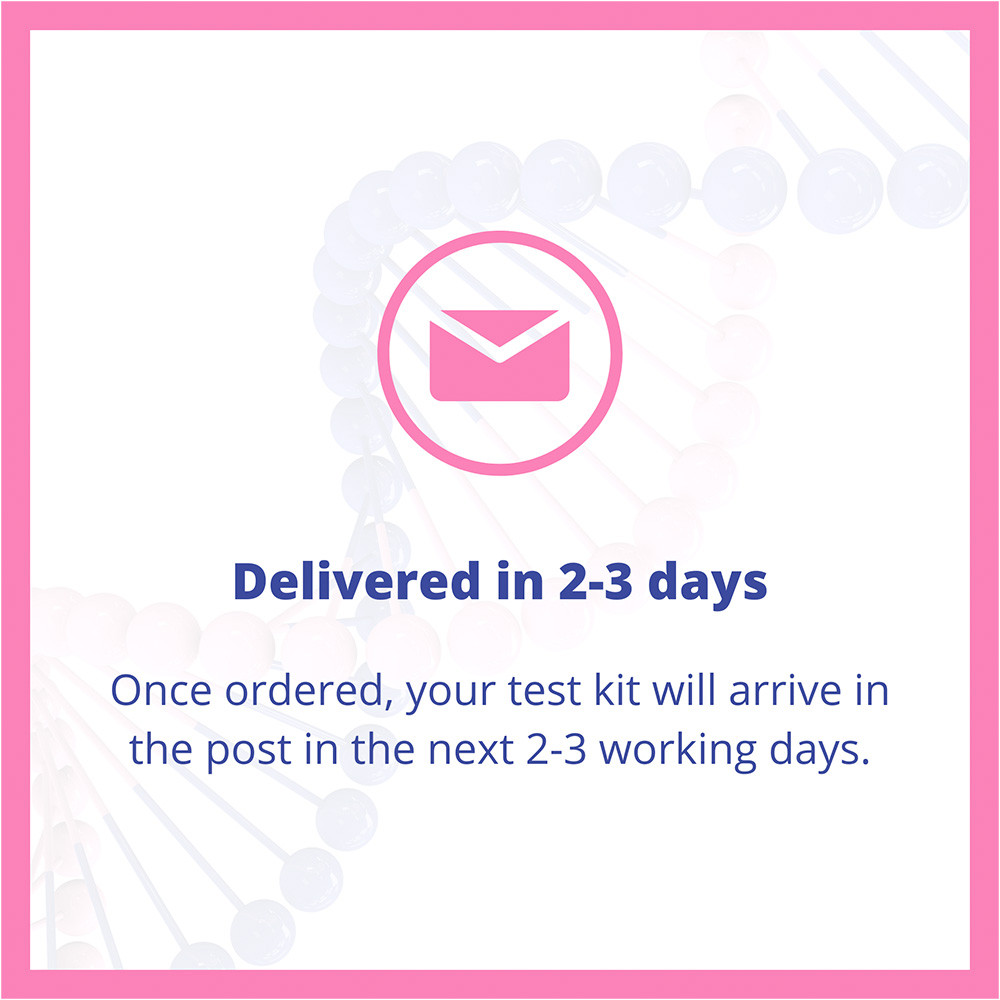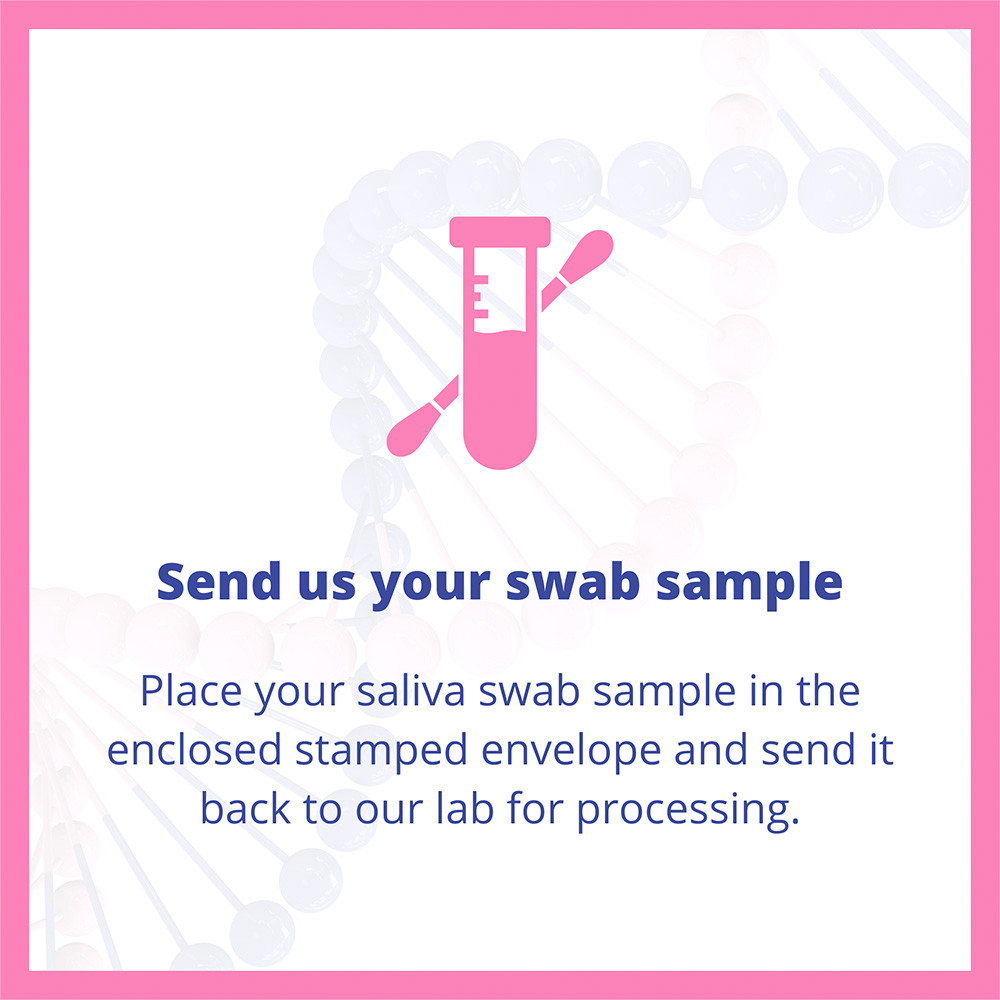 Myogenes Hereditary Cancer Screening Test
From £540.00
Description
Information is power. Early cancer detection dramatically improves your chances of beating it.
The Myogenes Hereditary Cancer Screening Test, is designed for anyone over 18 years old, and allows you to find out your risk levels and manage your health proactively.
We all know that early cancer detection can dramatically improve your chances of survival. It has been discovered that inherited genetic mutations can increase the chance of developing cancer in the future. So, with all that in mind, the Myogenes test specifically looks for mutations in genes associated with a number of Hereditary Cancers, including Breast, Ovarian, Prostate, Colon, Stomach, Head and Neck cancers.
Once your saliva sample has been analysed by their experts, a detailed report that includes information on the presence, or absence of mutations associated with increased cancer risk will be sent to your doctor within 3 weeks. You'll then have the chance to go through the results together, and your doctor can explain any findings or next steps if they're required.
For each test sold, Myogenes will make a 5% donation to the Pink Ribbon Foundation.
Social Media:
Instagram: https://www.instagram.com/myogenes
Facebook: https://www.facebook.com/personalisedgenetictesting
Twitter: https://twitter.com/myogenes3
LinkedIn: https://www.linkedin.com/company/myogenes
Buy Now
You will be taken to our partner's website.