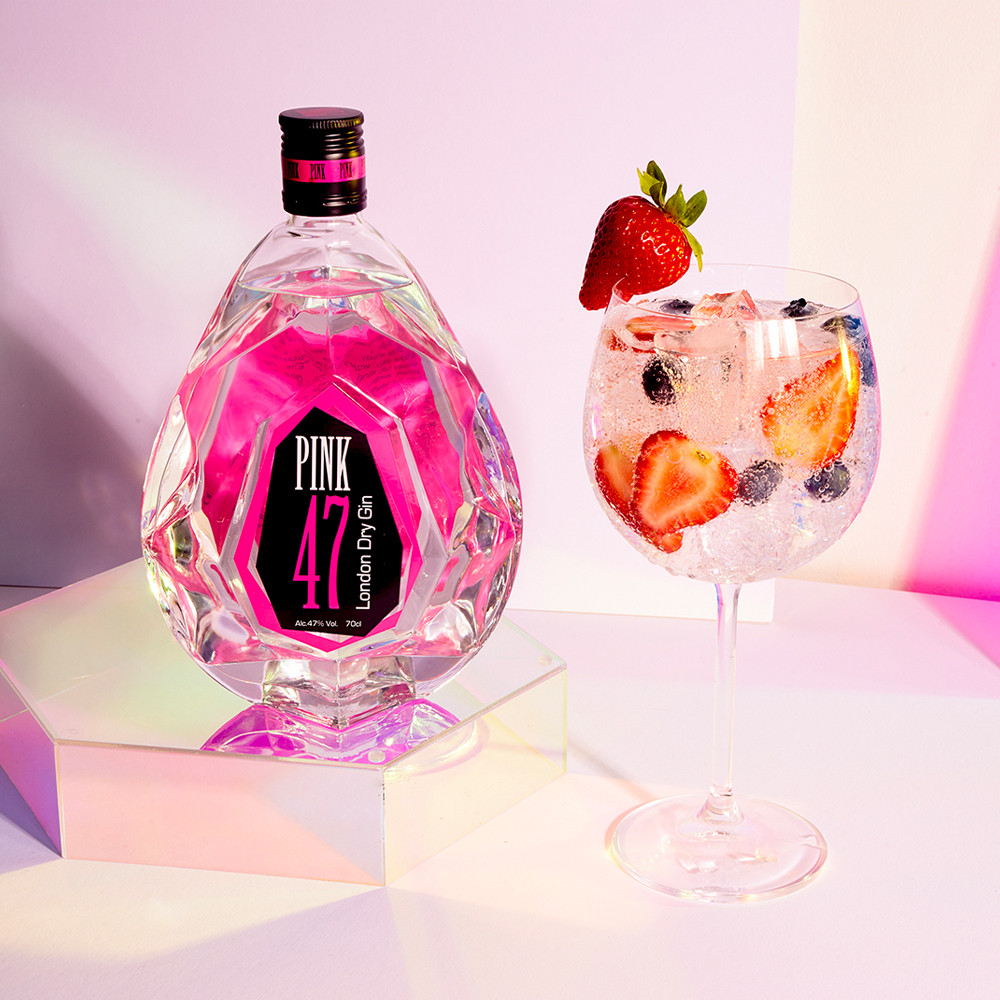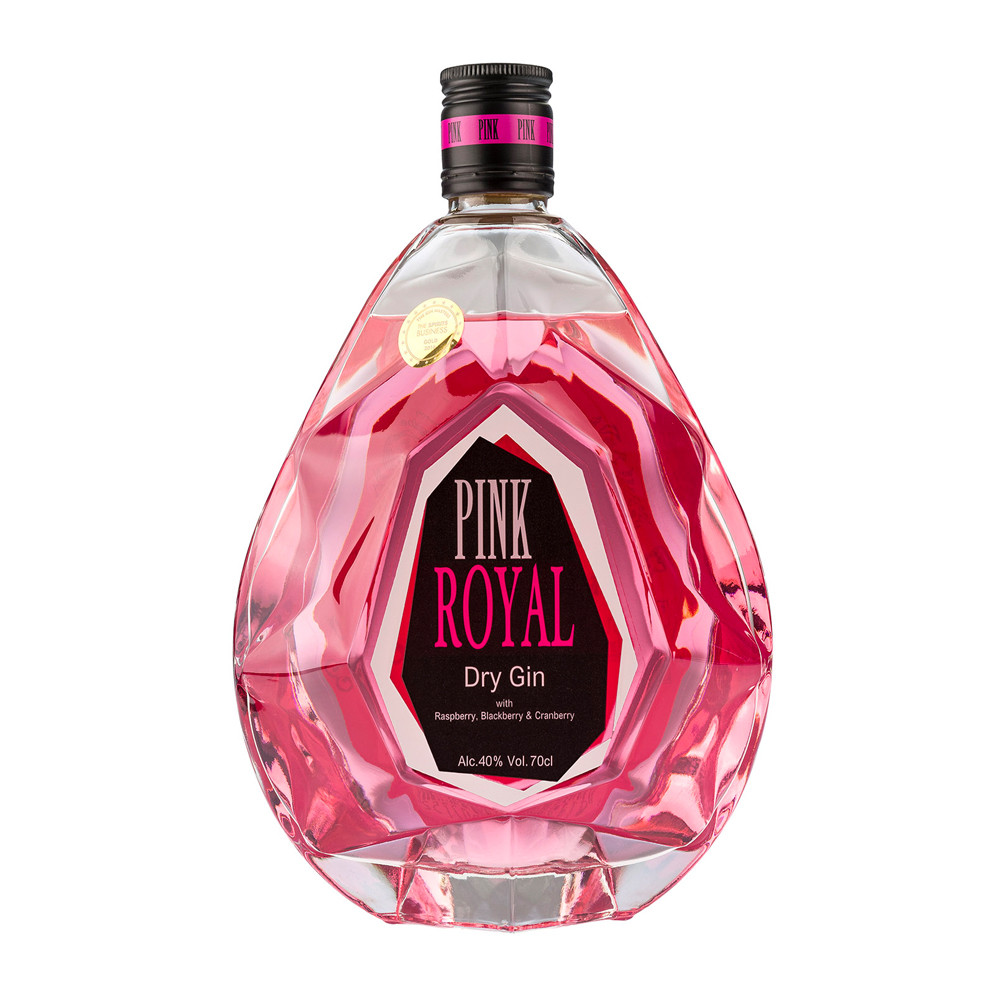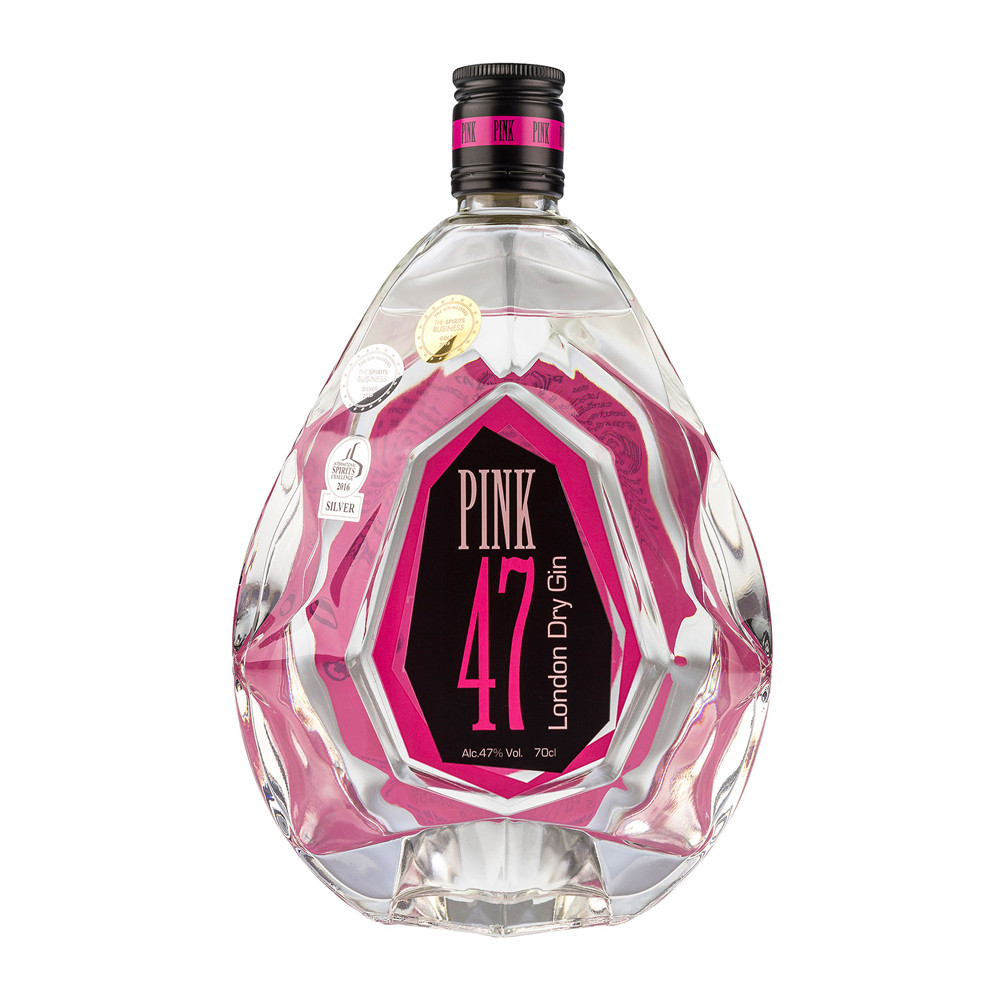 Diamond Spirits
From £27.00
Description
Pink 47 Crystal Clear London Dry Gin
Pink 47 is a crystal clear premium London Dry Gin, Winner of 13 International Spirit Awards, Distinctive diamond bottle reflects the crispness and clarity found in this classically crafted 4 times distilled multi awarded gin. At 47% abv its perfect for cocktail, Pink 47 has a full and complex flavour, strong and smooth without a trace of harshness and a crisp compelling finish. Italian Juniper berries that give the classic foundation, supported by two different types of angelica and two corianders. Citrus fruits and almonds from Spain are expertly balanced with West African nutmeg and several exotic spices from the Orient. Every diamond bottle includes free bottle light to make your diamond sparkle for those extra special evenings.
Pink Royal Vibrant Pink Fruity Gin
Carefully crafted in small batches to a recipe based on 10 botanicals from around the world, four times distilled then distinctively flavoured with raspberry, blackberry and cranberry giving its signature fruity flavour. Presented in our wonderful diamond bottle, light refracts through the facets creating a desirable sparkling pink gem. Every bottle comes with our free bottle light to make your pink diamond glitter on those extra special evenings. Gold Medal Gin Masters.
Available for £27 from Morrisons and Amazon.
To find out more and for stockists, please go to: www.diamondspirits.co.uk
(OSA Fine Spirits supports a range of initiatives to promote responsible alcohol consumption and tackle alcohol related harm).
Social media links:
Instagram @diamond.spirits
Facebook @diamondspirits
Buy Now
You will be taken to our partner's website.