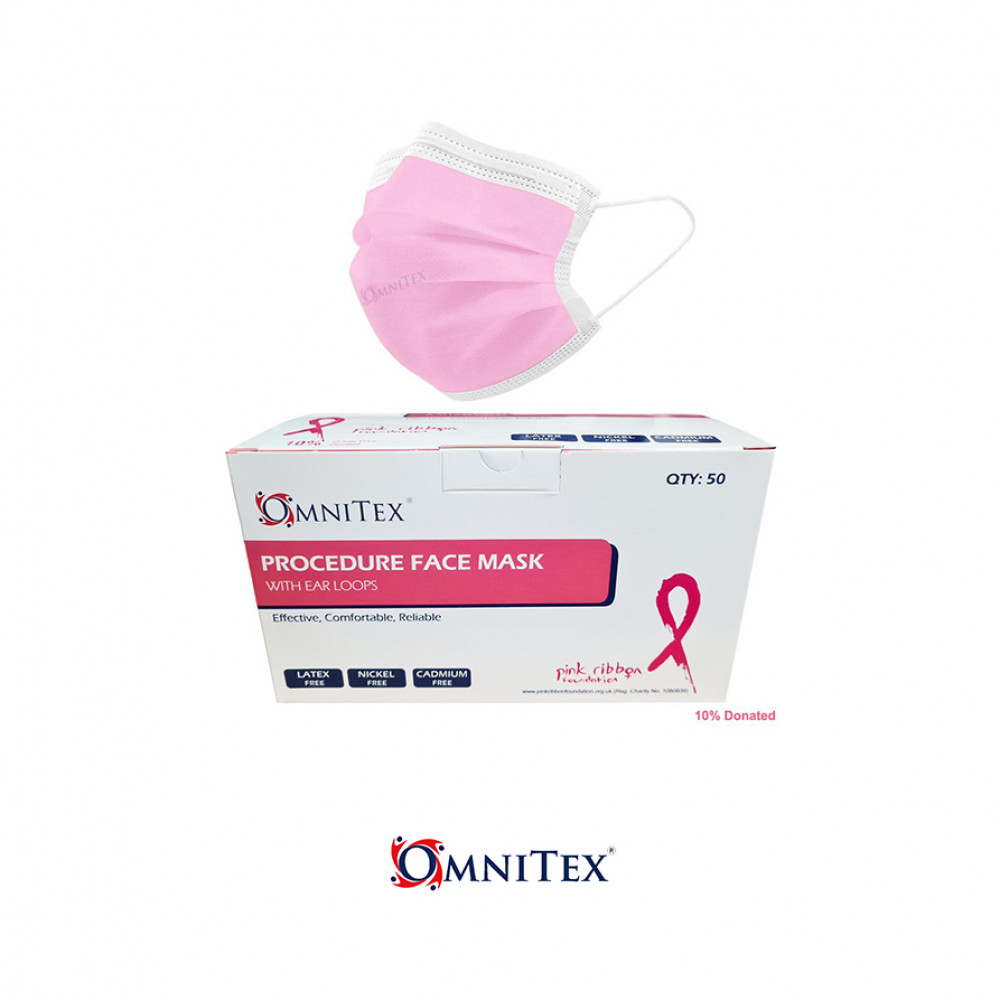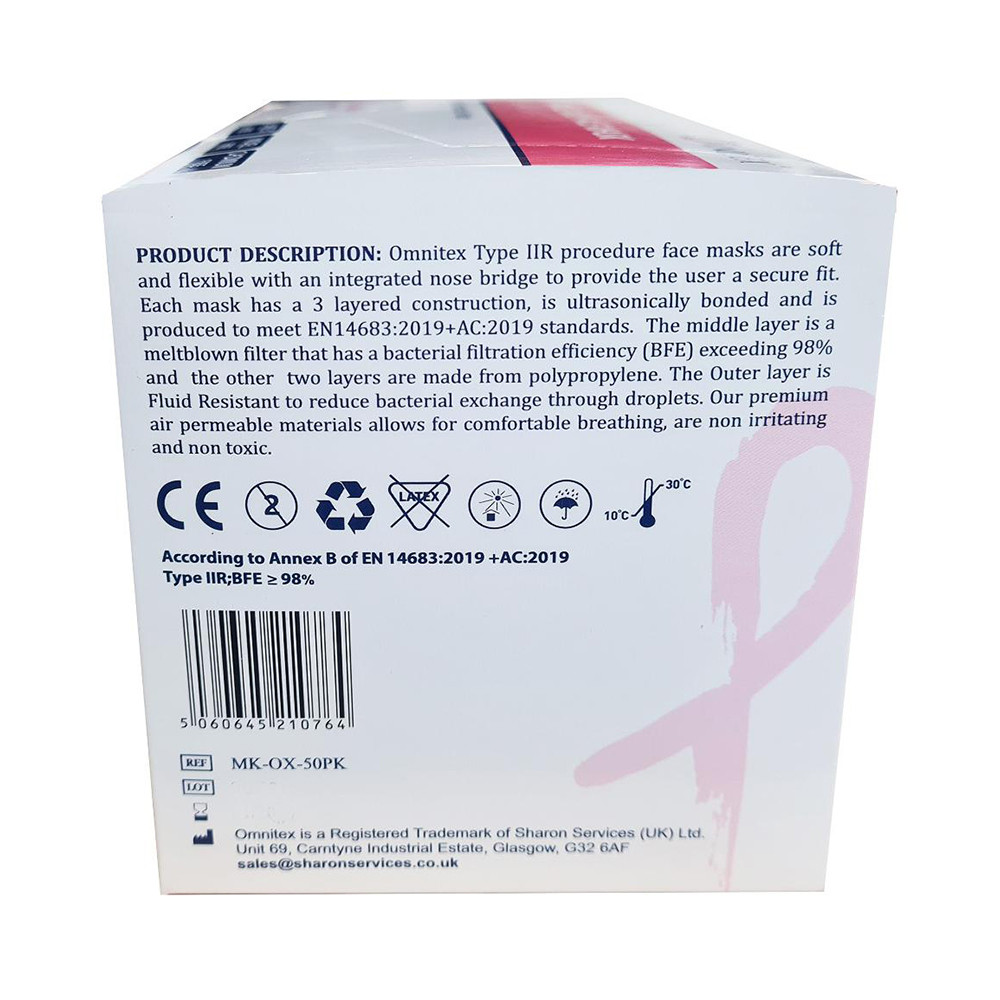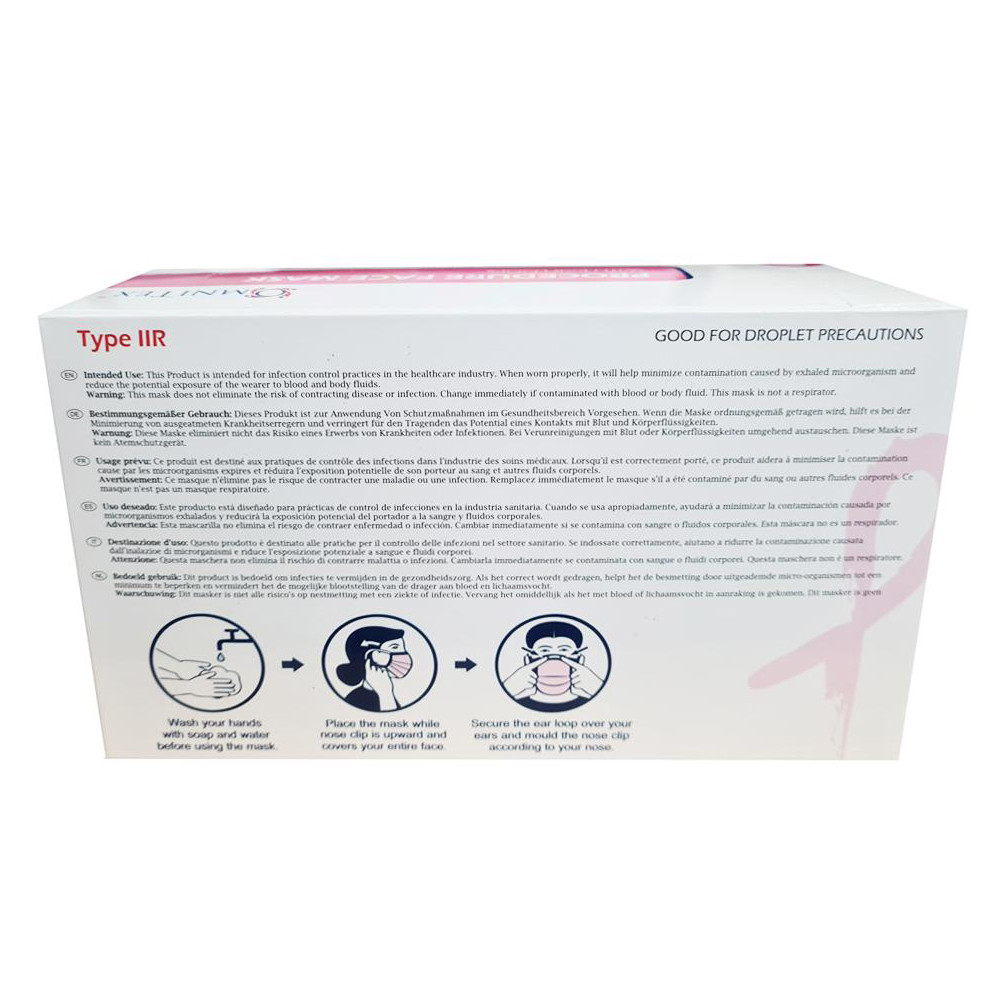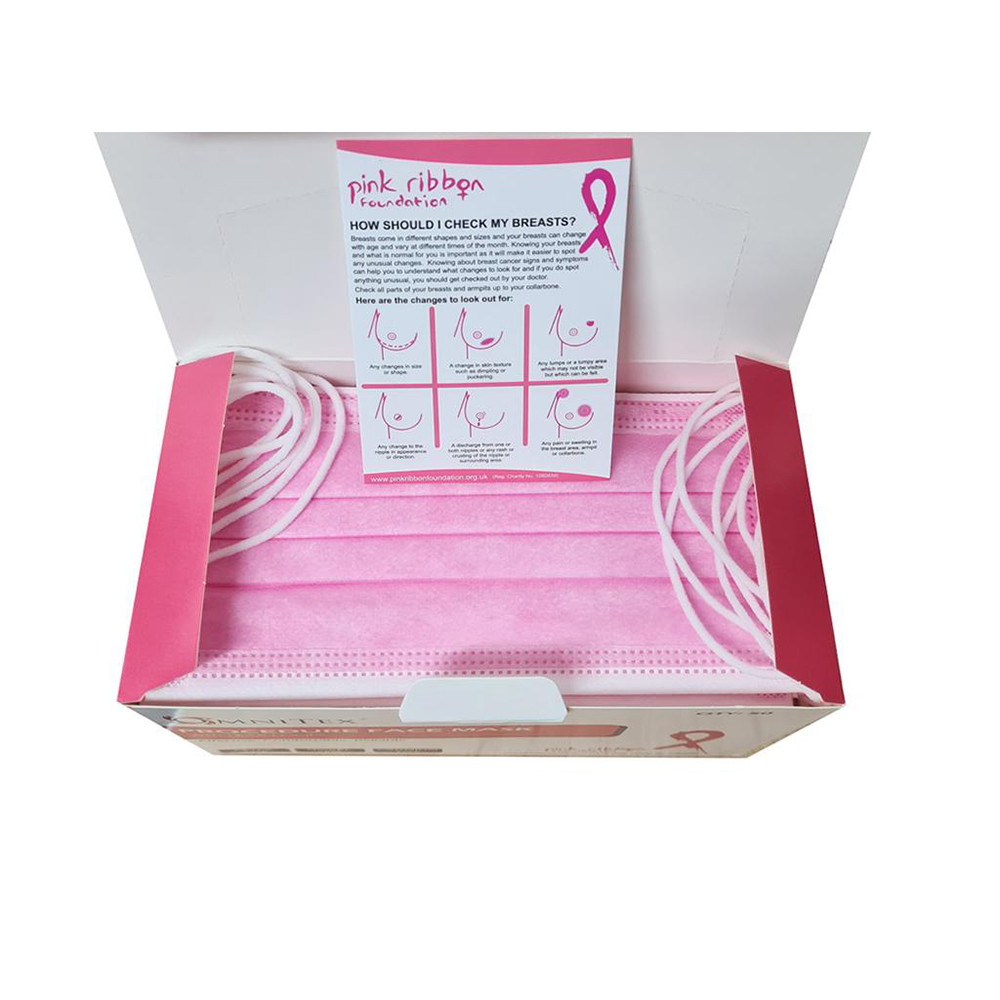 Omnitex Pink Face Masks
From £9.99
Description
Omnitex is a well-respected and long-established brand of High Quality PPE products in the UK. It is part of the portfolio of Sharon Services UK Ltd., an MHRA registered Manufacturer of Medical grade products, thereby ensuring customers get genuine and premium quality products that are compliant to regulations. While the COVID-19 pandemic continues to challenge all those in public healthcare and has become our primary focus in recent months – the 'Omnitex' brand wants to ensure that other key issues do not go forgotten, in particular breast cancer. As a reputed brand of face masks, Omnitex, has partnered with Pink Ribbon Foundation and launched Pink Type IIR Medical Grade Face Masks to raise further awareness and funds towards the treatment and eradication of this deadly disease. Omnitex brand owners will make the donation of 10% of the price for every pack (£9.99) you buy thereby giving back to the community a share of the revenue generated through PPE sales.
Social media:
Instagram @omnitex.uk
Facebook - @Omnitex-107770298062130
Buy Now
You will be taken to our partner's website.