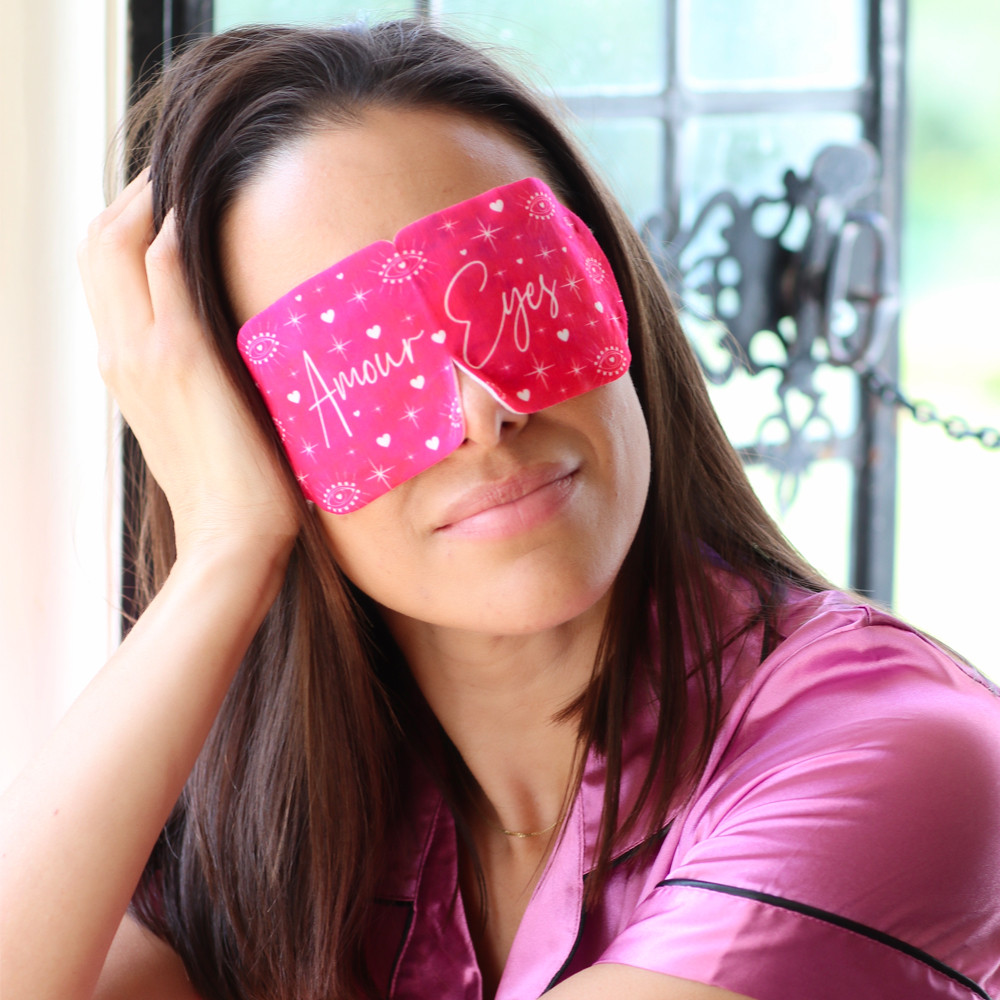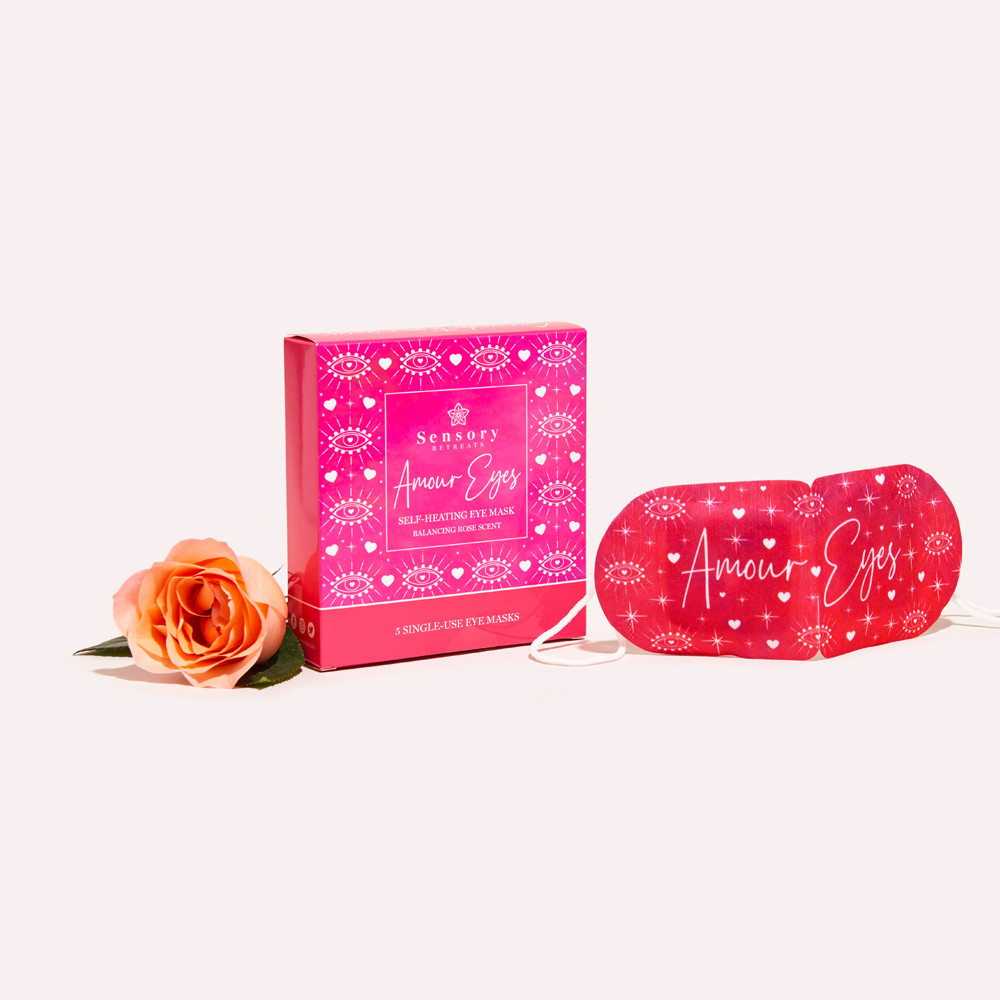 AMOUR EYES SELF-HEATING EYE MASK by Sensory Retreats
From £3.95
Description
Each Amour Eyes Self-Heating Eye Mask is designed to help promote feelings of self-love by allowing you some important me-time to reflect on your own needs and happiness. The restorative rose scent, combined with the gentle warmth of the mask helps balance and calm the mind, giving you the clarity to focus on your wellbeing.
Amour Eyes are especially good for...
· Switching off for some much-needed me-time and sleeping better
· Refocussing the mind thanks to the rebalancing scent of rose
· A gift of love
· Helping tensions magically melt away - the rose scent, combined with the gentle warmth of the mask will ensure tired and strained eyes are soothed
Made by the industry leading spa experts, these masks help alleviate a range of health and beauty conditions including dry and tired eyes, headaches, insomnia and stress – plus they will also help puffy eyes and fine lines.
Amour Eyes are luxurious eye masks made with natural ingredients which gently heat as they come into contact with the air, providing that much needed 'spa at home' quick fix.
Simply slip the mask loops over the ears and slide the mask over your eyes and feel the warmth instantly relax your mind and soothe away worries, perfect for whenever you need some self-care.
Social media:
Instagram - @sensoryretreats
Facebook - @sensoryretreats
Twitter - @SensoryRetreats
Buy Now
You will be taken to our partner's website.