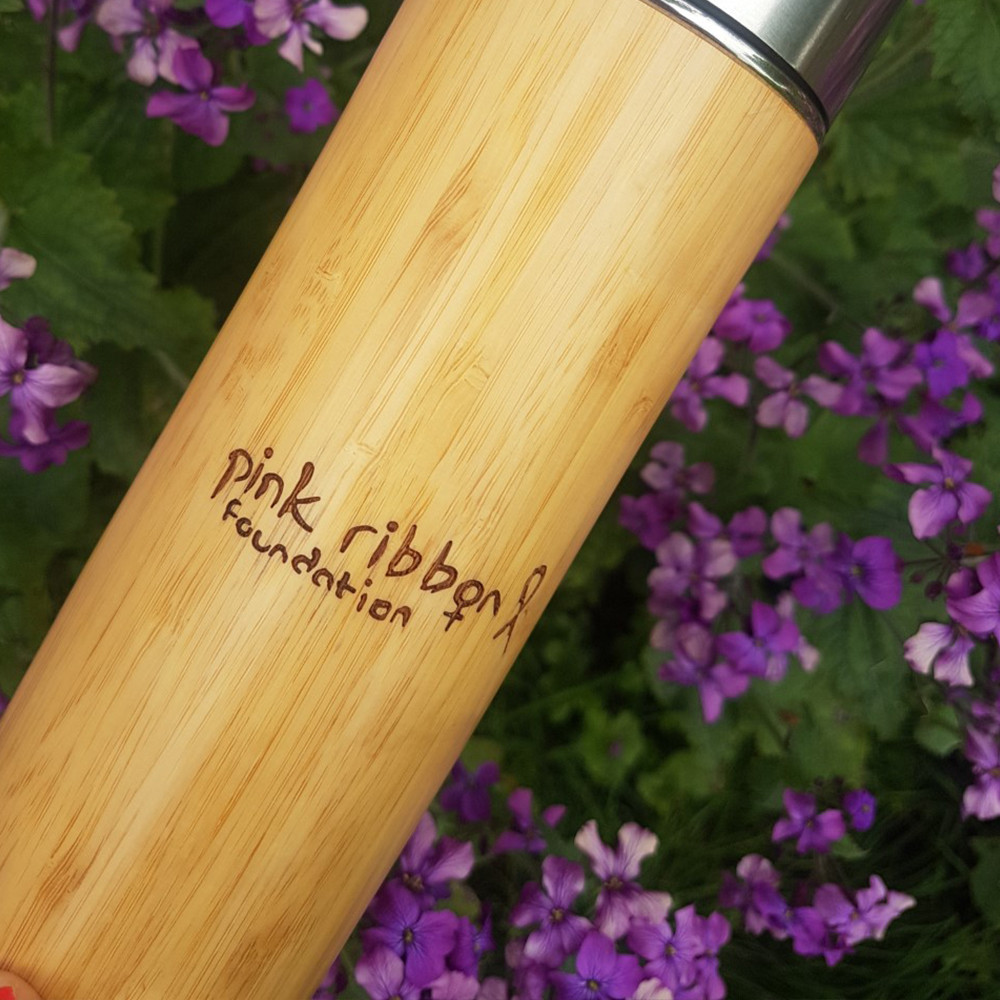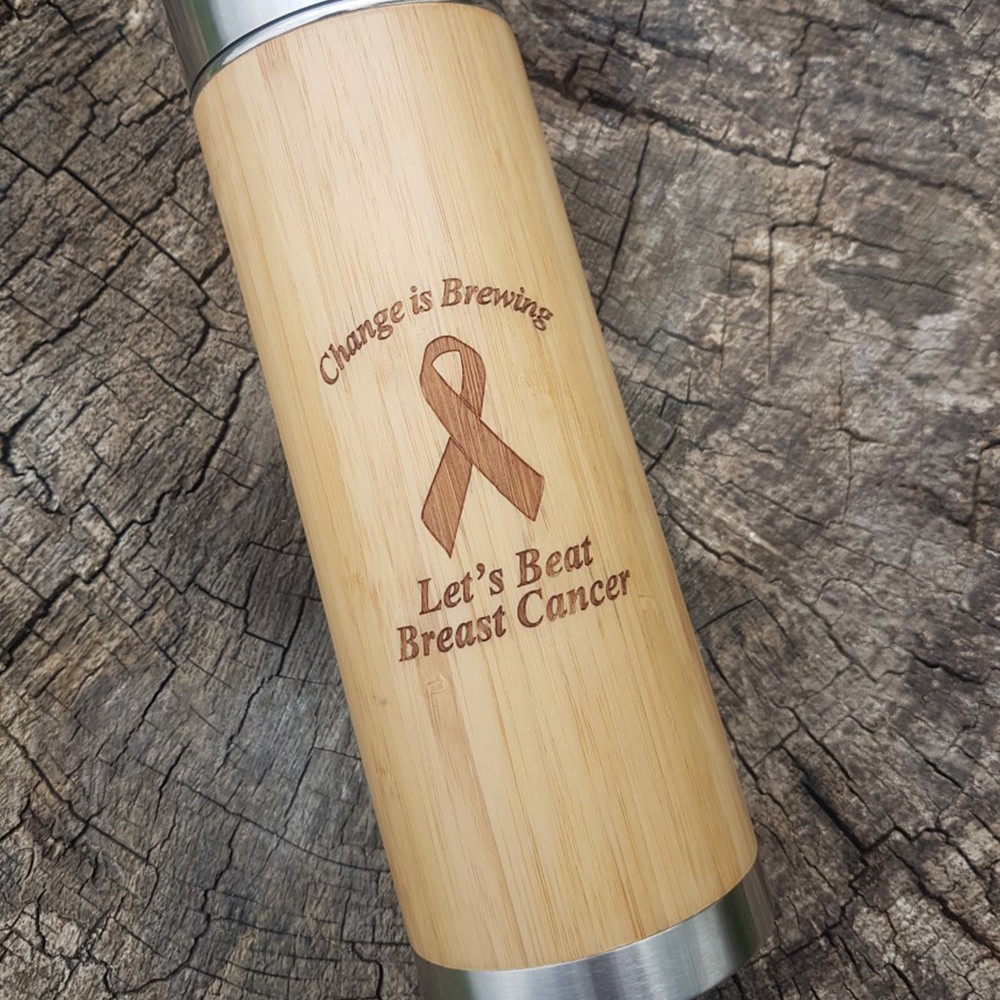 Bamboo Etched Vacuum Flask (with Tea Infuser)
£14.99 (including P&P)
Description
Currently, it is believed that the UK consumes 14.1bn drinks bottles and more than 4bn hot drink cups in a single year; no wonder our oceans are drowning in plastic*. We can all do our bit by swearing off single use plastic water bottles and insulated paper cups and switching to a reusable version. We love this high quality, stainless steel and bamboo vacuum flask, which will keep your drinks hot or cold. The flask also comes with an internal tea infuser and free P&P (UK only).
"Change Is Brewing"
Key Features:
Keep drinks hot or cold for 5-6 hours
Durable, high grade, stainless steel vacuum flask
High quality stainless steel tea infuser included
Attractive natural bamboo cover featuring the Pink Ribbon Foundation logo
Volume 450ml
Height 21cm, Diameter 7cm
Ideal for brewing teas
Instructions
There are two brewing methods:
For a lighter infusion, place the tea leaves in the tea strainer, pour hot water over the tea leaves to fill the bottle. Allow to infuse for 2-3 minutes, remove the strainer and enjoy
For a stronger infusion, place the tea leaves directly into the bottle. Put the tea strainer into place and fill the bottle infuser with hot water. Leave the tea strainer in place and enjoy
This high-quality flask is £14.99 with free UK postage and 100% profits are donated to the Pink Ribbon Foundation. Get yours now and support those affected by breast cancer.
*Source – Independent online