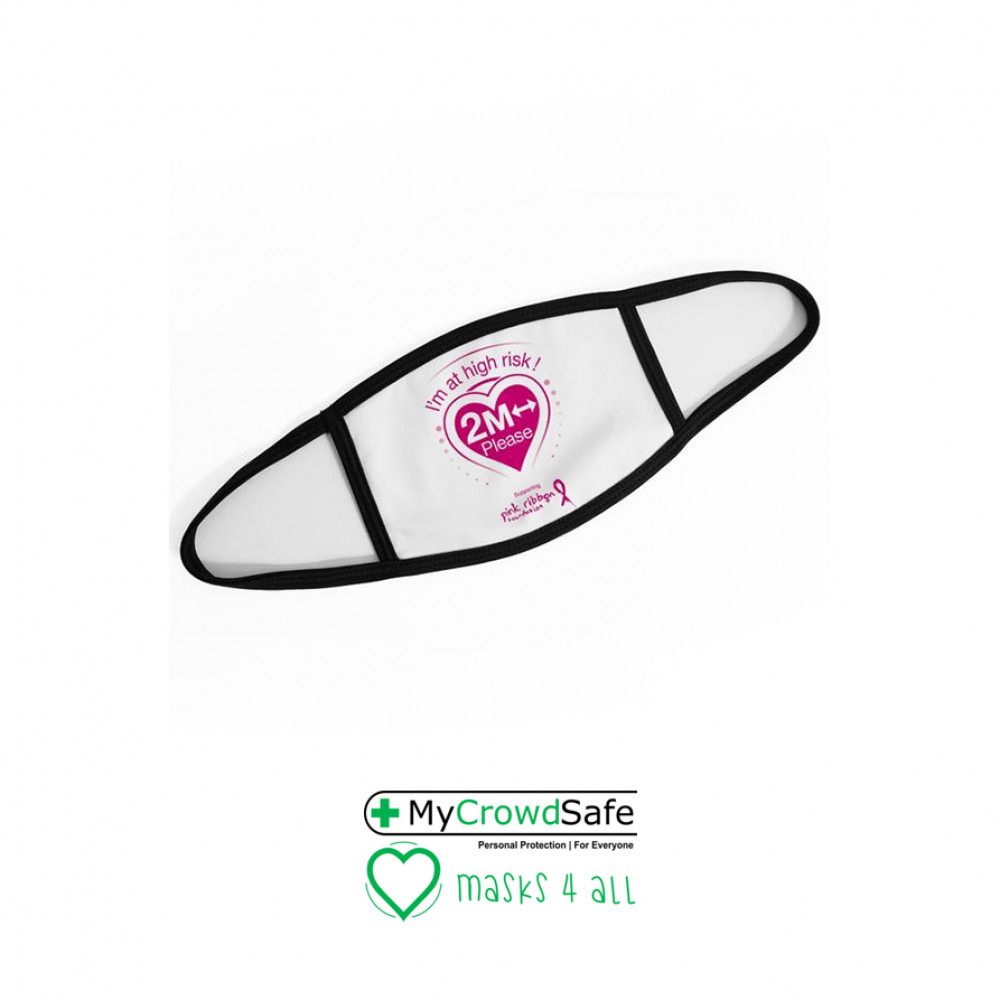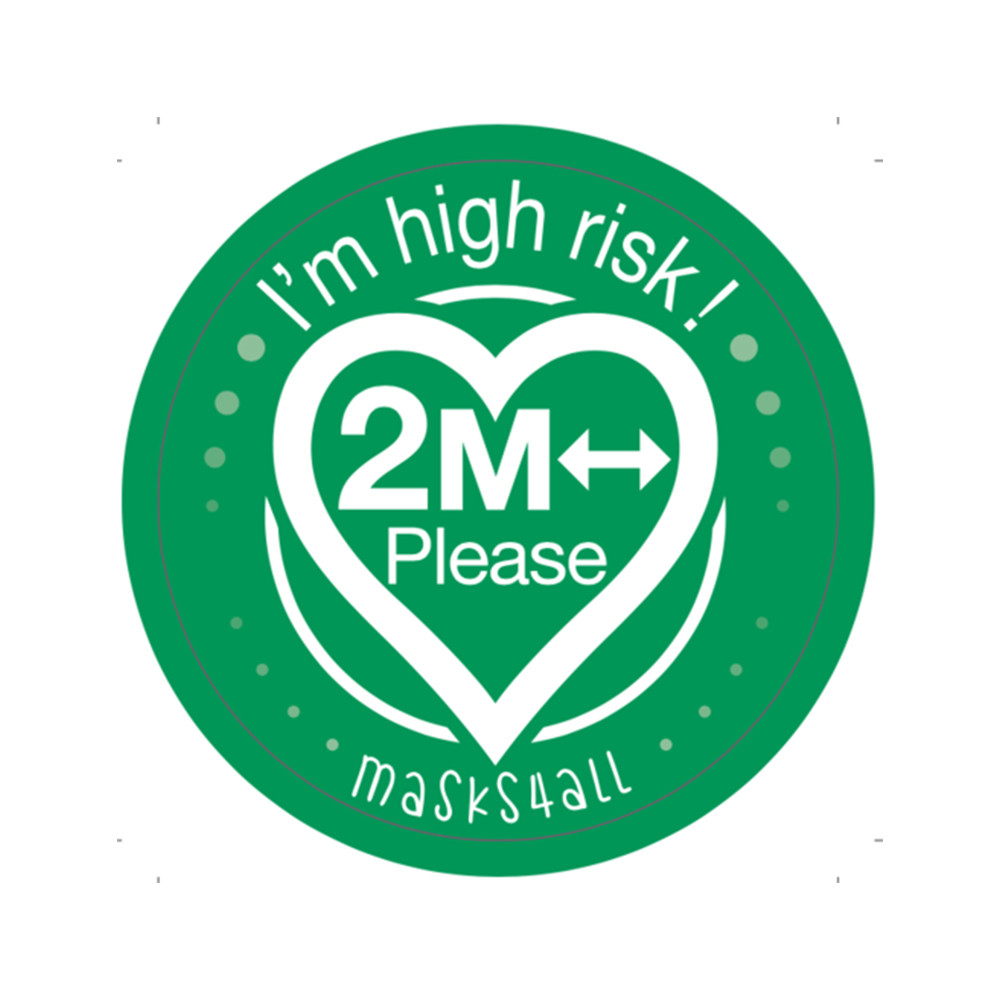 MyCrowdSafe - Re-usable Hi-Risk Awareness Face Mask
From £5.99
Description
The Pink Ribbon Foundation has recently started to work with MyCrowdSafe, a company that was set up back in March to help provide Centrepoint Partners and Trussell Trust volunteers with facemasks and hand sanitiser through the sale of hi-risk awareness badges and masks on their website.
MyCrowdSafe have now launched a 'Pink Ribbon' edition hi-risk awareness facemask with a 20% donation to the Pink Ribbon Foundation for each one sold. These masks help notify those around you that you're at a higher risk and therefore require the 2m social distancing.
The mask is a machine washable, 2ply polyester which makes it very comfortable and has a PM2.5 filter included – also included is a free hi-risk awareness badge.
The Pink Ribbon facemask is £5.99 but you can get 20% off when you use the code PinkRibbon20 The masks come in small (children), medium or large.
For every mask delivered 2 masks are donated to masks4all supplying Trussell Trust volunteers and Centrepoint partners with free masks. For more information go to: www.mycrowdsafe.com
Instagram @mycrowdsafe
Twitter @crowd_safe
Facebook ​MyCrowdSafe
Buy Now
You will be taken to our partner's website.