Aubergine wraps stuffed with crispy chickpeas, roasted peppers and a herby tahini dressing
Ingredients
1 aubergine, slice into thin slices
1 red pepper, chopped into wedges
1 yellow pepper, chopped into wedges
1 red onion, chopped into wedges
1 tsp sumac
1 tsp za'tar
1 tbsp the Governor Extra Virgin Olive Oil
Herby tahini
A large handful of parsley
A large handful of corriander
1 clove of garlic
2 tbsps lemon juice
1 tbsp Maple syrup
3 tbsps water
Pinch of salt
3 tbsps the Governor Extra Virgin Olive oil
Method
1. Heat the oven to 180c, Gas 4. Place the chopped peppers and onions on a baking sheet, brush with the olive oil and roast for 20-30mins.
2. Place the chickpeas in a bowl, add the olive oil, za'tar and sumac and toss to coat. Place on a baking sheet and roast for 20-30mins until crispy.
3. Meanwhile make the dressing by adding all the herbs, garlic and salt to a small food processor and blitz. Add the tahini and lemon juice and give another quick blitz then gradually add the olive oil whilst the motor is running.. Add a tbsp of water at a time to loosen to desired consistency.
4. Heat a griddle pan or grill to a medium high heat. Brush the aubergine slices with a little olive oil and grill until charred about 3mins each side.
5. Spread a layer of tahini sauce on each slice of aubergine, load up with the veggies, chickpeas and roll.
Buy your Governor EVOO here: https://thegovernorevoo.co.uk/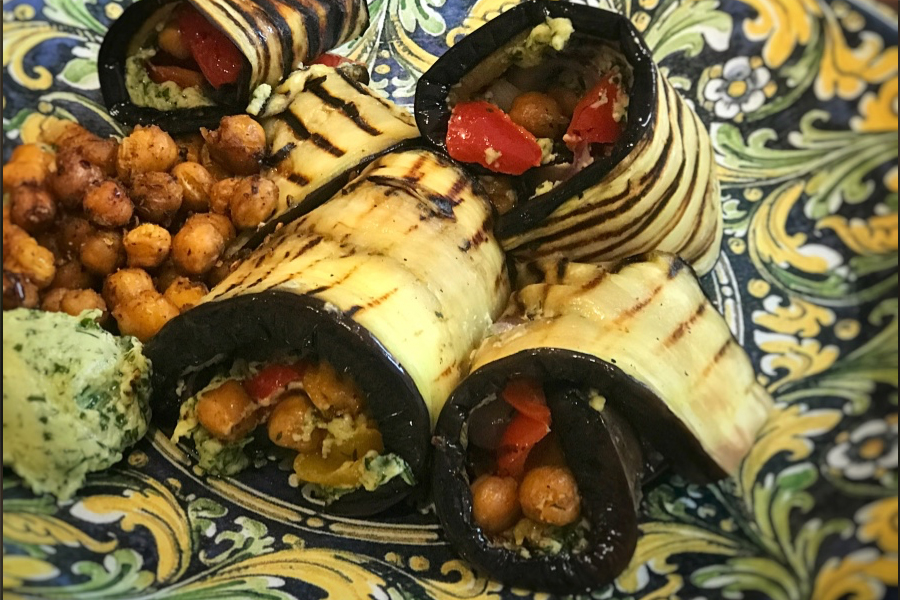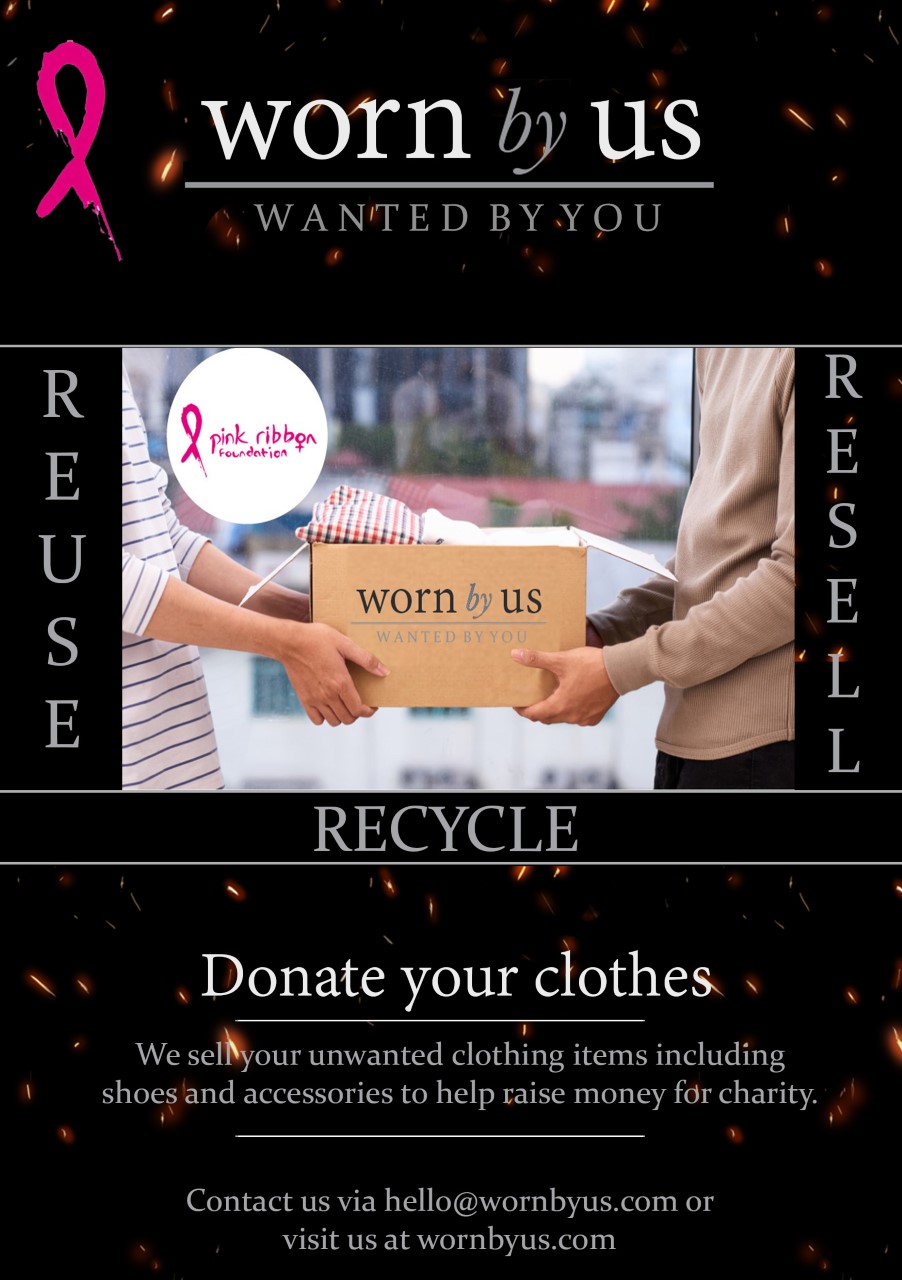 Sell your unwanted clothes and support those affec...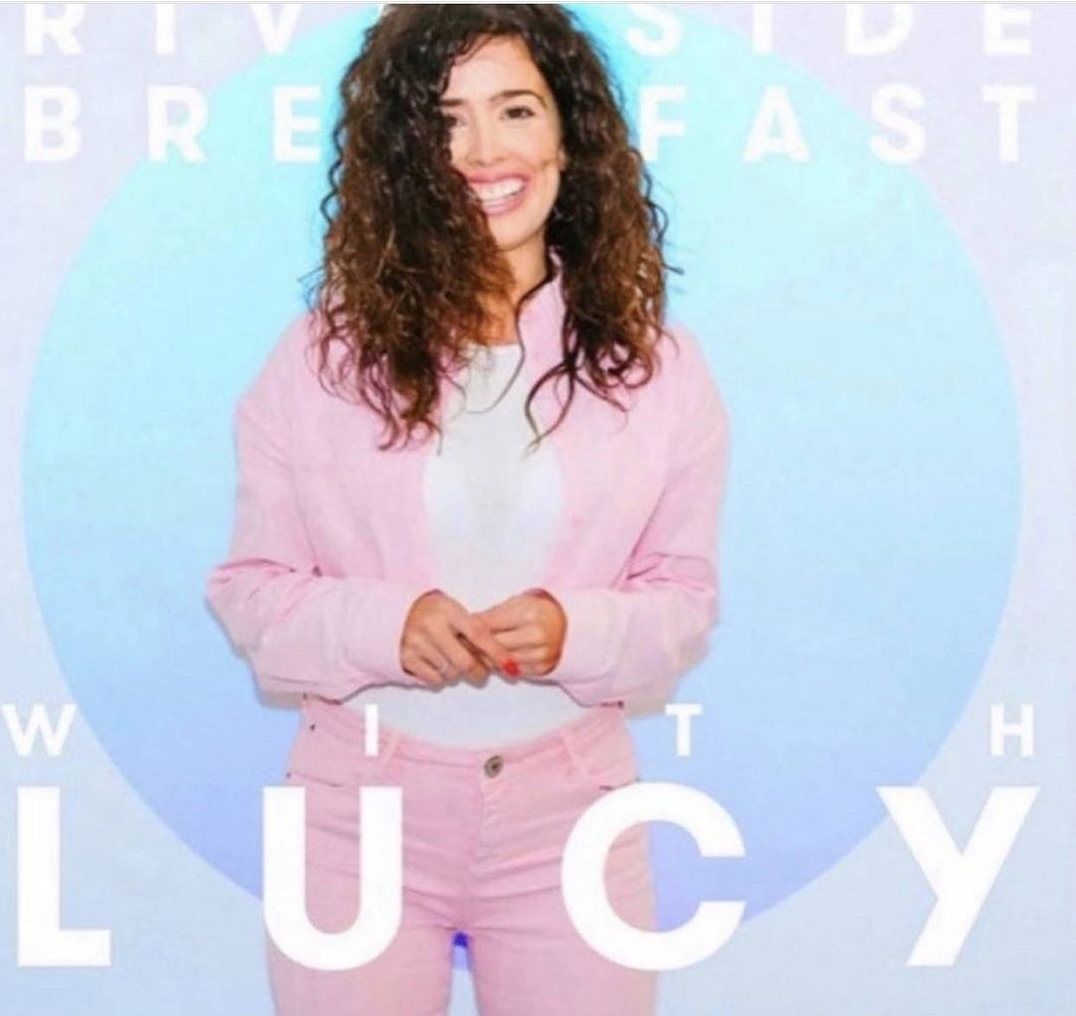 Lisa Allen chats to Lucy Ellen on Riverside Radio...