The Governor EVOO
The Governor premium extra virgin olive oils from Corfu, are considered to be one of the healthiest and most potent olive oils in the world. Three generations of Dafnis family members tend to the production of each batch. The early harvesting and same day cold pressing of their 'Lianolia' variety olives ensure an olive oil that is superior in taste, texture and medicinal properties.
The Governor was the first olive oil to be awarded a EU health claim. Subjected to rigorous scientific testing its was found to contain the highest levels of polyphenols, particularly high in antiviral molecules hydroxytyrosol and oleuropein as well as containing an extremely high concentration of anti-inflammatory Oleocanthal. The oils became the leading participant in medical research and trials for chronic diseases including Alzheimers, heart/cardiovascular disease and cancer. Supercharged with these naturally occurring anti-inflammatory, antioxidant, antiviral health promoting compounds means including only a small daily dose may provide protection against serious health risks.
The Governor is a robust, full flavoured oil with a gentle grass aroma and a peppery finish. Its divine velvety mouthfeel and incredible length and complexity adds a layer of taste and luxury to any meal. The multi award winning olive oils are housed in stunning 500ml bottles which are supplied in their own beautiful box - making them an ideal gift too. No additives, no additional chemicals just freshly pressed olive juice, as nature intended. Perfect for anyone wishing to use as part of a natural nutritional approach to a healthier lifestyle and a must for any home cooks, chefs and foodies. The Governor EVOO are delighted to support the work of the Pink Ribbon Foundation by making a donation of 10% from the sale of every bottle of their Governor Premium Oil (RRP £39.50) and the Governor Premium Limited (RRP £49.50).
Every week we will be sharing a healthy recipe for you to try at home which features The Governor EVOO, here is the first one:
Carrot, ginger and turmeric soup topped with carrot crisps and a pistachio and coriander pesto
Serves 2
Ingredients
Soup
4 large carrots, finely chopped
1 white onion, finely chopped
1 stick celery, finely chopped
2 cloves garlic, crushed
2 inch piece of fresh ginger, grated
1 inch piece of fresh turmeric, grated or 1/2 tsp ground turmeric
1 tsp ground coriander
1 1/2 litres of chicken or veggie stock
2 tbsp the Governor Extra Virgin Olive Oil
Carrot crisps
4 large carrots, use a potato peeler to peel into slivers
2 tbsps the Governor EVOO
Pinch of sea salt
Pesto
Large handful of coriander
3 tbsps shelled pistachios
1 tbsp lemon juice
4 tbsps the Governor EVOO
Method
Heat the oven to 180C/Gas 4 Line 2 large baking trays with parchment paper. In a large bowl, add the oil, salt and carrots and toss to coat. Lay the slivers in a single layer on the baking sheets. Cook for around 20 mins turning half way.
Heat 2 tbsp of the olive oil in a large saucepan to a medium heat. Saute the onions for 3mins, add the garlic, ginger, turmeric, celery, carrots, and cook for 10mins until softened. Add the ground coriander and stir. Add the stock and stir. Bring to the boil then simmer until the carrots are soft, around 15-20mins.
Leave to cool slightly whilst you make the pesto.
Place all the pesto ingredients in a small blender and blitz.
When the soup has cooled slightly, blitz with a hand blender until smooth.
Serve the soup topped with the pesto, carrots and a drizzle of the Governor EVOO
Buy your Governor EVOO here: https://thegovernorevoo.co.uk/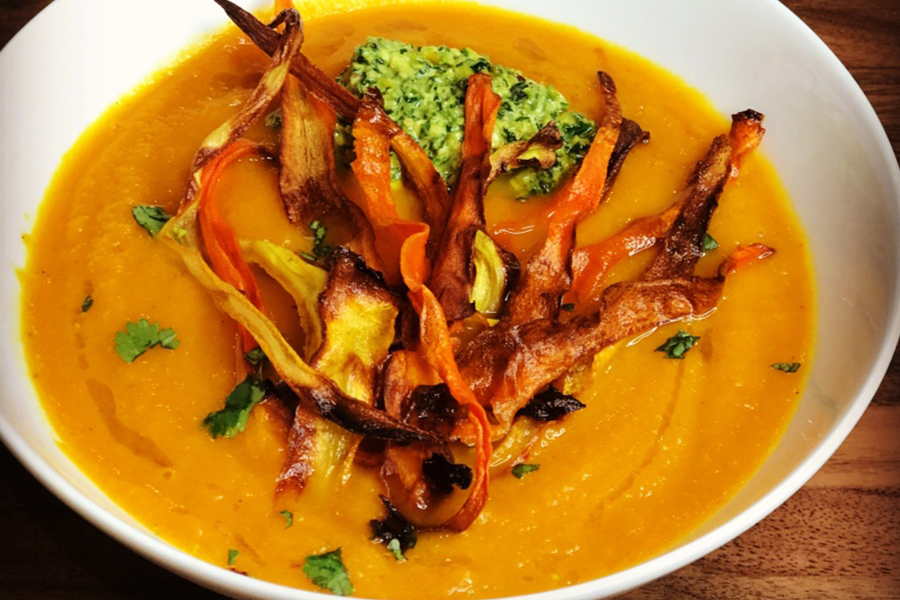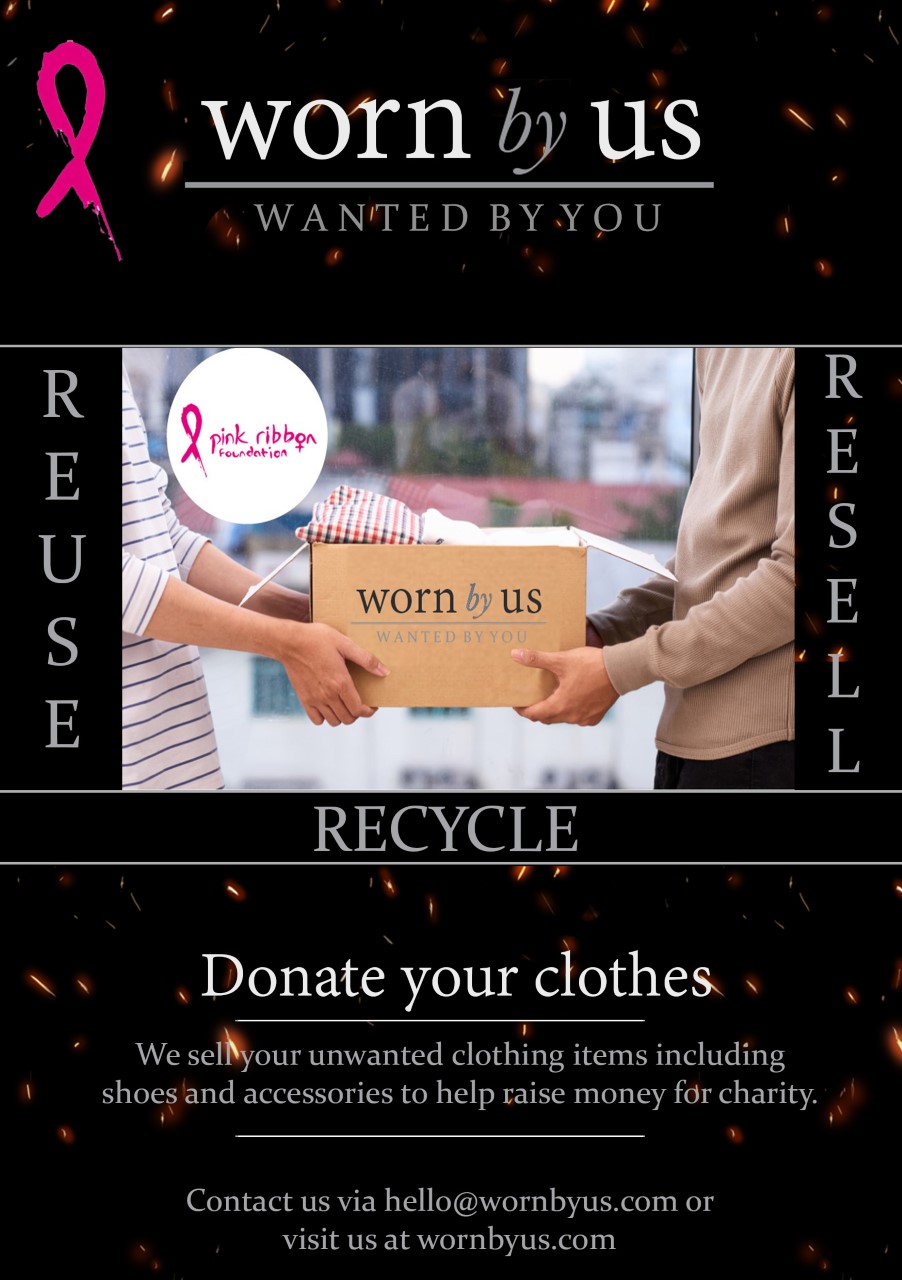 Sell your unwanted clothes and support those affec...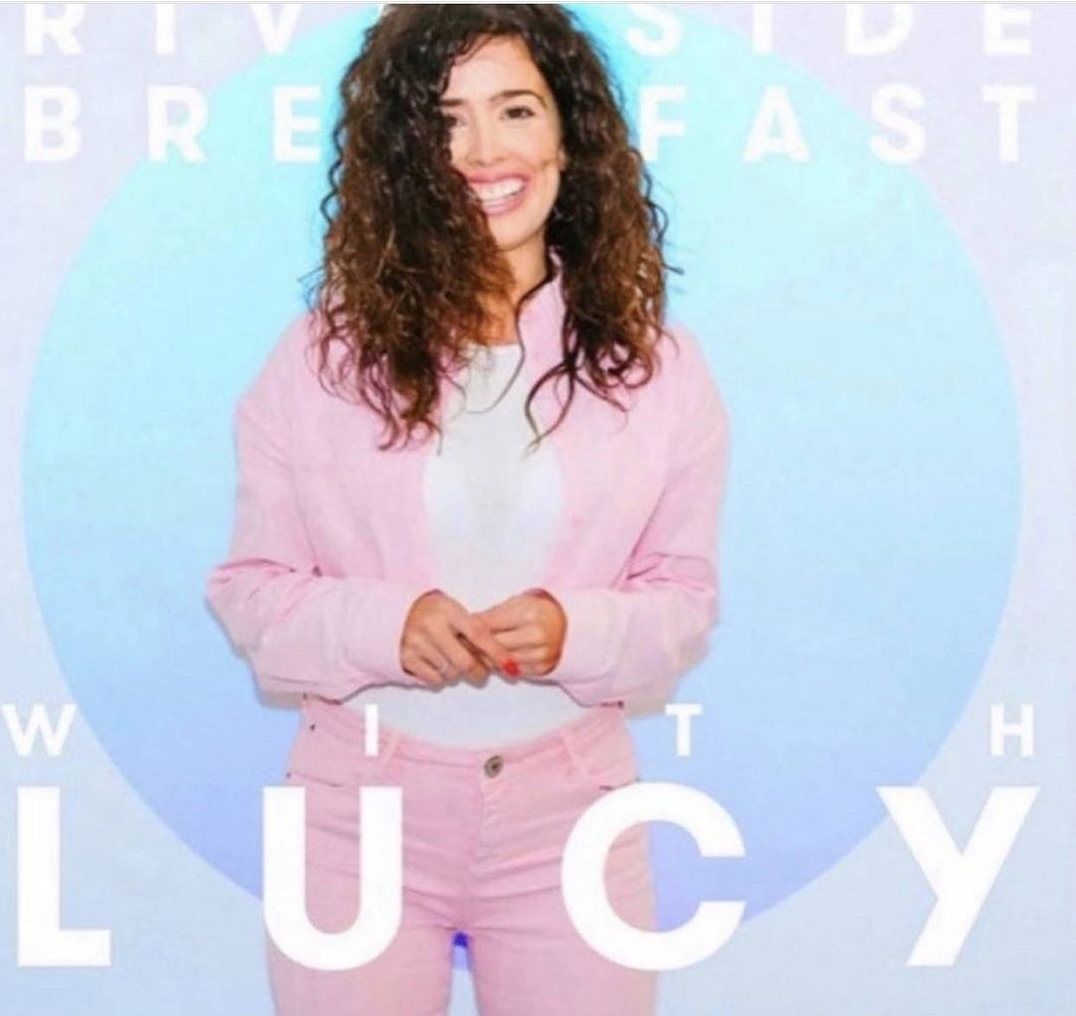 Lisa Allen chats to Lucy Ellen on Riverside Radio...