Walk a Mile a Day in May 2022
Date: Sunday 1st May 2022 to Tuesday 31st May 2022
Location: Anywhere!
£31
Minimum Fundraising Target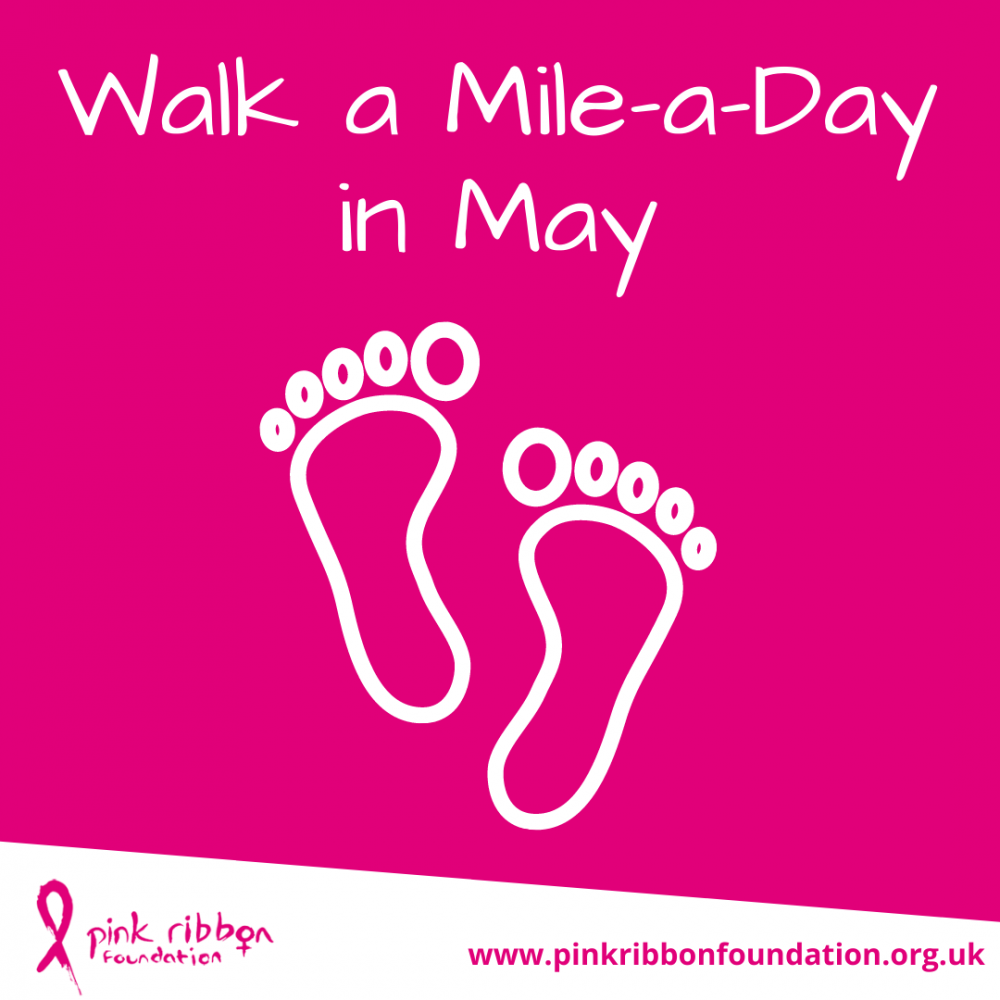 Walk a mile every day in May and support those affected by breast cancer.
You can sign up as an individual or start your own Team with friends or work colleagues. It's easy to register, by clicking the button on this page, and follow the simple steps join us. The minimum donation is £31pp* just £1 per mile – but if you want to raise even more, then you can share the link to your fundraising page and ask family and friends to sponsor you.
Walking is good for your physical and mental health – it can improve fitness, burn calories, help you maintain a healthy weight and tone muscles. Increasing the amount of fresh air you have can provide greater clarity to the brain, promoting optimal function whilst helping you to think, focus and concentrate better. It takes around 15-20 minutes to walk a mile at a moderate pace and you will reap huge benefits personally, whilst raising money for a good cause too!
So, put your trainers or walking boots on, grab friends, family and colleagues and get walking to support the Pink Ribbon Foundation.
Don't forget to share photos of your daily walk on social media #WalkaMileaDayinMay and tagging the Pink Ribbon Foundation.
*Please note that the minimum donation of £31 will be taken upon sign up and allocated automatically to your fundraising page.